Whether just starting out or looking to take your already established business to the next level, it can be hard to find the right sources for advice. One of the best sources for tips and advice is from those who have already done it themselves.
Reading articles and blogs written by experienced industry professionals is a useful way to start learning new tricks of the trade. But listening to podcasts created by fitness instructors as well as gym and studio owners gives you a more in-depth and personal insight into how successful fitness business owners got to where they are.
In this guide, we look at why podcasts are an important tool in helping business owners grow their own fitness businesses, and we introduce you to some of the best fitness podcasts hosted by experienced professionals.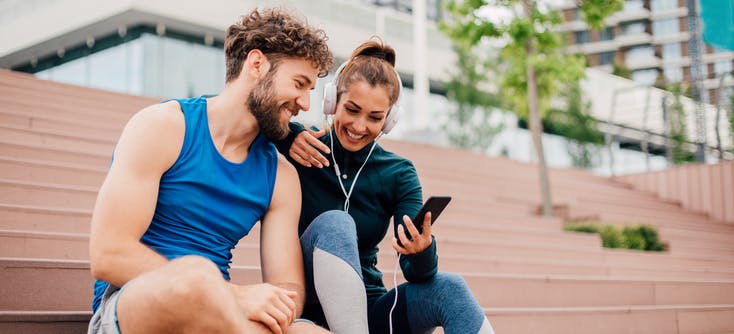 What are podcasts
Podcasts are both audio and video media. Typically podcasts are a long-form conversation between two or more people discussing a topic. From film to science and from politics to pop culture, there is no limit to the topics that they can cover in the course of anywhere from a few minutes to a few hours.
Podcast popularity stems from the fact that the conversations are generally really informal which makes them approachable for consumers. Unlike other forms of media, podcasts can be set up by anyone via podcast hosting sites. Anyone can create episodes and series of discussions, and that includes the fitness industry.
Why the fitness industry loves podcasts
Quite simply, fitness industry podcasts are a great resource for anyone looking for tips, advice, and keeping up with trends in the industry. Listening in to podcasts hosted by fitness professionals interviewing people who have had loads of experience starting, running, and growing a fitness business gives business owners an insight along with an external perspective of the various processes involved.
From how to manage clients to how to earn revenue for your business, it's enjoyable being able to sit down or be on the go and consume the information that can help you be a better business owner. Not to mention that podcasts being easily accessible on channels such as Spotify, Apple, and Stitcher make them really easy to listen to any time, anywhere, including during a workout.
Discover the best fitness podcasts to offer you tips and advice to help you grow your business
The best podcasts to listen to for business advice
There are some great podcasts out there for people with a general interest in fitness, keeping fit, and podcasts that cover specific sports and practices from ultramarathon runners to experienced yoga instructors sharing their tips and advice about their field of expertise.
They also know from their own personal experience what challenges fitness owners face at the outset, and they know what stumbling blocks can crop up along the way.
We've gathered this list of some of the best podcasts that are run by experienced fitness industry professionals. These podcasts offer a great insight into the different areas of the fitness world and can be a great resource for people running their own fitness business and who are searching for advice and ideas to keep their businesses growing.
Built to Grow Podcast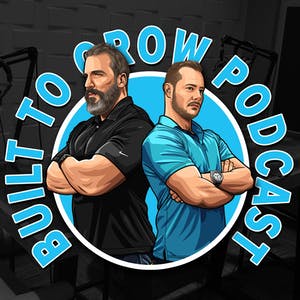 About Built to Grow: We help gym owners win! For gym owners looking to grow their business, this podcast is a deep dive into marketing and excellence for Fitness Professionals. The fitness business industry can be a maze of misinformation and the hosts, Tim Lyons and Randy Angsten will guide you down the proper path by sharing insights and learnings on marketing, mindset, business, and sales that have helped them grow a multiple 7-figure fitness business. This podcast will build a foundation you can GROW your fitness business on.
We help gym owners grow their businesses through systems, processes, and automation with our business ProFit Marketing Solutions. Tim owns and operates his own 7-figure fitness facility here in Scottsdale, AZ, Pulse Fitness.
Listen and subscribe to the Built to Grow podcast on: Apple, Spotify, Google Podcasts, Stitcher, and iHeartRadio
To inquire about being a guest on Built to Grow, please email here for consideration.
FitPro Lead Gen Show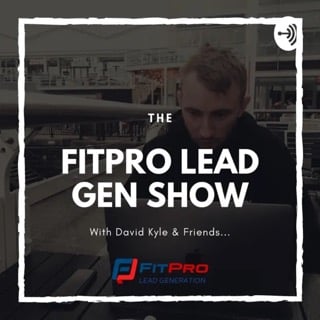 About the FitPro Lead Gen Show Podcast: Tune in to the FitPro Lead Gen podcast for actionable tips and strategies to scale your fitness business, automate your systems, and generate a consistent flow of leads. David Kyle is the host of the FitPro Lead Gen podcast and co-founder of FitHub30 - Cardiff. As a fellow fitness business entrepreneur and studio owner in Cardiff, Wales, he understands the struggles of navigating the industry. Having been burnt in the past by mentors and gurus who overpromised and underdelivered, David founded FitPro Lead Gen and LeadDec with a strict set of core values: 100% honesty, treating all clients equally, and never giving up.
Listen and subscribe to the FitPro Lead Gen Show podcast on: Apple, Spotify, Google Podcasts, and Anchor FM
To inquire about being a guest, send the FitPro Lead Gen team an email here.
Fitness Business Asia Podcast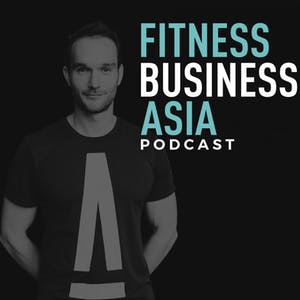 About the Fitness Business Asia Podcast: The Fitness Business Asia Podcast hosted by BASE founder and CEO Jack Thomas, has a strong mission to raise the standards of the fitness industry in Asia. Aimed at gym owners, fitness managers, investors and coaches wanting to learn more about the business side of fitness, the show is a mix of solo podcasts from Jack's experience running BASE coupled with interviews from fitness business experts and thought leaders from Asia and elsewhere.
Listen and subscribe to the Fitness Business Asia podcast on: Apple Podcasts, Spotify Podcasts, Stitcher or through their website.
If you have a powerful fitness business success story in Asia or you'd like Jack Thomas to appear on your show, you can reach out here.
Fitness Career Mastery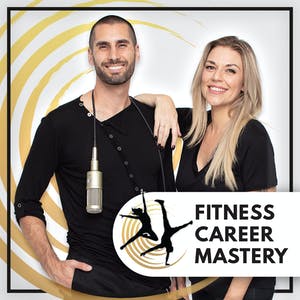 About Fitness Career Mastery: Your path to mastery in the fitness industry hosted by Barry and Shay Kostabi. This dynamic husband and wife duo distils years of experience as international coaches and consultants to educate, inspire and empower you through conversations with thought leaders, belief shifters, trailblazers, and masters in the fitness industry. Each episode is packed with actionable steps and proven roadmaps to give you the edge you need to build a heart-led career or business in fitness that is a representation of who you are and serves the people you were meant to serve with confidence and competence. The journey to mastering your craft and building a sustainable, successful, life-long business & career in fitness starts here.
Listen and subscribe to Fitness Career Mastery on: GooglePlay, Apple, Spotify and visit their website to access their free live training and a ton of resources to help fitness creators and entrepreneurs quickly level up in the industry.
To inquire about being a guest, email Barry and Shay, here.
Fitt Insider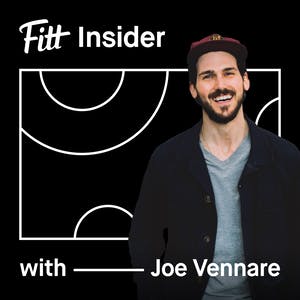 About Fitt Insider: Every week, we talk to the founders, executives, and investors who are redefining the business of fitness and wellness.
Jim Thomas - Gym Consultant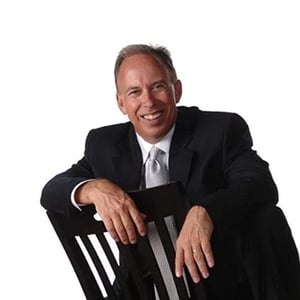 About Jim Thomas - Gym Consultant Podcast: With over 35 years of experience owning, operating and managing clubs of all sizes, Mr. Thomas lectures and delivers seminars and workshops on the practical skills required to successfully build teamwork and market fitness programs and products.
Since forming Fitness Management, Mr. Thomas has been turning health clubs around at an amazing rate and garnering a reputation as a producer of change…a sharp-eyed troubleshooter, a brilliant sales trainer, and a motivator.
Fitness Management provides programs that show measurable results and Jim's team is proud of their ability to glean profit from every square foot of a client's investment. A dynamic, articulate motivator, Mr. Thomas exudes confidence without artifice and accomplishes wonders without the bruised feelings that can so often accompany change. "We pride ourselves in reaching people and motivating change in a way that encourages self-esteem on the part of the players." Whether you operate a health club, fitness center, gym or other type club, Jim Thomas and Fitness Management have a program to fit your need, expand your market base, and keep your members and staff productive and enthusiastic.
Listen to Jim Thomas's podcast on: Audible, Spotify, Apple and Youtube
The Fitness Business Podcast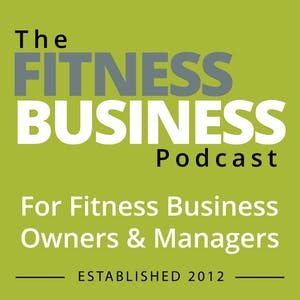 About the Fitness Business Podcast: The Fitness Business Podcast is a 30-minute show every week that focuses on the business of fitness. We have guests who are out of industry experts in their fields, authors, industry consultants and owners and managers. We allow listeners to get up and close personal with some of the industry's biggest names and hear from them. We have 4 shows: the weekly show; the Education Intensive and Think Ahead shows both come out once a quarter and also The Value Proposition where you can hear how industry suppliers really can add value to your business. Fitness business owners and managers should listen for 3 reasons that can all be summed up in the word 'consistently':
Same time every week the show is released - we have not missed a week in 6 years
Same format, 18-minute interview with our Fitbizpiration with 3 action items after listening
Best of the best guests who will add value to your leadership and business.
Listen and subscribe to the Fitness Business podcast on: Apple, Spotify, Stitcher, Podchaser, Goodpods, Google, and YouTube
The Future of Fitness Podcast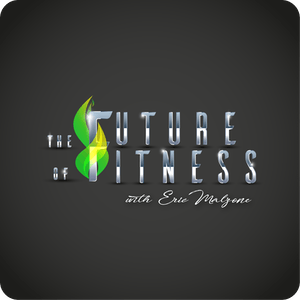 About the Future of Fitness Podcast: Top-Rated industry podcast for 2+ years with over 250 interviews and 10,000 downloads per month. Eric Malzone, a 14-year industry veteran, entrepreneur, advisor, and coach, interviews the brightest movers and shakers in the fitness and health industries. Interviewing some of the industry's top executives, entrepreneurs, and thought leaders, topics will vary covering cutting edge technology, entrepreneurship, hot industry trends, and so much more. If you're in or around the industry, this is how you keep your edge sharp. "We are putting a shoulder into the fitness industry and pushing it forward into the modern digital age."
Listen to the Future of Fitness podcast: Apple, Spotify, and Stitcher
To inquire about being a guest on the Future of Fitness podcast, reach out to Eric, here.
The Gym Owners Fitness Business and the Women's Leaders Fitness Business Podcast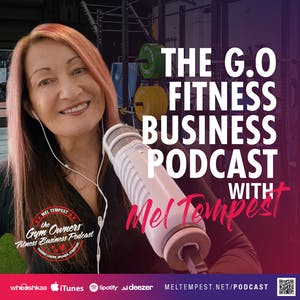 About the G.O and Women's Leaders Fitness Business Podcast: An active hands-on club owner and speaker who has held down every position in her club, Mel has been awarded several business awards (firsts for her country) and loves to seek out solutions and ideas that create foot traffic and profit for our industry. "I also love asking questions from a club owner's perspective, which is a rarity in podcasting these days and yes, our podcast is unscripted, raw and real."
Whether it is an innovative technology product, leadership, equipment to create boutique solutions, a new online sales system, your club needs a re-vamp or new programming, it adds value, and value generates higher numbers and unique branding opportunities. We don't always have the biggest names in the industry, but we consistently deliver content that's in demand, content that creates profit.
Listen and subscribe to The Gym Owner's Fitness Business podcast on: Apple, Spotify, her website, Player Whooshkaa
Feel free to contact Mel here if you want to appear on the show, but remember, "we're unscripted raw and honest".
You can listen to TeamUp's Tim Green on the Gym Owner's podcast, here.
The Lift the Bar Podcast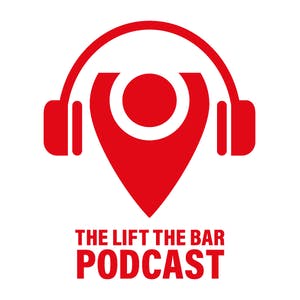 About the Lift the Bar Podcast: The LTB Podcast is a podcast for personal trainers. It interviews guests that are experts in the fields of training, business, nutrition, communication, marketing and psychology to help trainers have more successful and enjoyable careers.
Listen and subscribe to the LTB podcast on: Apple and Spotify
Although LTB is not currently looking for new guests, you can contact Stuart, here with your contact details and the topic you feel you could speak about.
The Treat Your Business Podcast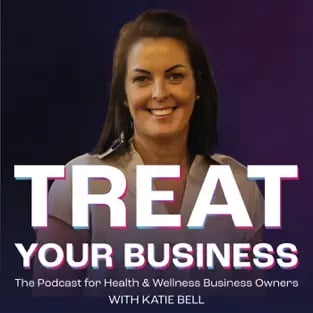 About the Treat Your Business Podcast: The Treat Your Business Podcast is hosted by Katie Bell from Thrive Health & Wellness Business Coaching.
The Podcast for health and wellness business owners that want and need to give their business the treatment plan it deserves and needs! So you can create more time back in your lives, to give you the income you deserve and work hard for, and to create more freedom and flexibility in your lives to enjoy the things you love to do!
She is determined to share with you bitesize episodes full of tried and tested tips from her own real experience of growing a successful Physiotherapy & Wellness clinic and from working with many businesses to do the same.
Listen to the Treat Your Business Podcast on: ThriveBusinessCoaching.com/podcast or head to @thrivebizcoaching, Spotify, Google, Apple, and more.
She would love you to listen and leave her a review, this really helps other people hear about it too! Everyone who leaves a review will be entered into the January draw to win a £250 voucher of YOUR choice.
Two-Brain Radio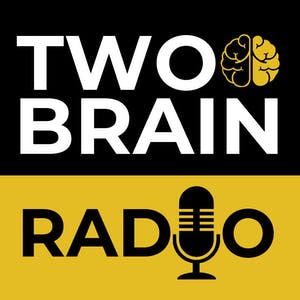 About Two-Brain Radio: Broke gym owner Chris Cooper turned a struggling business into an asset—then built a multi-million-dollar mentoring company with hundreds of clients all over the world. Chris has dedicated his life to helping other entrepreneurs find wealth, and he uses Two-Brain Radio to present the best of the business world and the fitness industry. Shows are dedicated to business, best practices, self-improvement, profitability, actionable advice, marketing and success stories from Two-Brain clients. Chris's goal is to create 1 million wealthy entrepreneurs. Subscribe to Two-Brain Radio and you could be one of them.
Listen and subscribe to Two-Brain Radio on: Apple, Stitcher, and Spotify
Guests: We accept guests but are quite selective. Interested people can pitch here.
What other resources are great for running your business?
Podcasts aren't the only online resources that can help run a business. Social media is a great place to get insight into business practices within the fitness industry. Joining Facebook groups gives you the chance to ask and answer questions, keep up with what other businesses are doing, and generally share great ideas.
Fitness blogs are also a great tool. From step-by-step guides to help you set up your business and increase your client base to articles detailing how to get properly certified in the UK, Europe, and of course in the USA, there is plenty of information that's quick to find and easy to read through.
Additional business resources
Whether podcasts, blogs, or videos are your thing here are some additional resources that can help you better run your business and stay up to date with what's happening in the industry.
Find more resources on building and growing your business with the advice of industry professionals by checking out our customer stories on our blog.
Thanks for reading!
Open Comment Form