Running a fitness business no matter if you are a sole trader or have a full team of staff is no walk in the park. There are many challenges and bumps in the road that can arise along the way for gym owners. However, when you have excellent strategies, the right system, and take advantage of the resources at your disposal, it becomes easier to overcome the hurdles and prevent them from standing in your way in the future.
Louise Worboys, owner of Factory Fitness, walked us through her most effective strategies for her gym, her goals for 2022, and why retention is the foundation of success. Her biggest takeaway is,
Your customer's message is more powerful than yours always.
Read our interview below to learn more about Factory Fitness and the strategies she recommends implementing in your gym this year.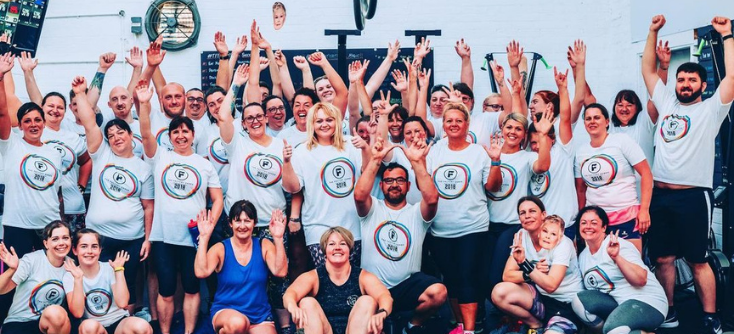 What do you think your biggest business challenges have been running a gym in 2022?
We have grown our business to a sustainable stable income. The COVID-19 pandemic affected that, but we have grown it back to the pre-pandemic level now.
It's definitely been a challenging period. We fill the gym and we continue to grow. Running a small fitness business it's always about growth because there are always people that leave. You're always going to have member turnover regardless of how good a thing you offer. People move away or change jobs, things change. There's always a bit that needs to be marketed that always needs to be great.
But, just because it's going well means you should stop marketing because there are always more opportunities. There's always a bigger thing. We might be at a point where we want to look at taking on a third coach. I'm looking at whether or not we can move to a bigger building. Again, it's all growth-based.
Based on the area we're in, one of the biggest business challenges is that there's not loads of opportunity to move, but I am always looking at moving to a bigger space. Our current space is ok for two coaches to run two sessions, but if we want to add a third we need a larger space. I would even consider moving and then worry about growing after if the right opportunity came up.
What are your best marketing strategies?
We predominantly rely on social media marketing. We've put together an offline marketing plan with some local businesses and schools. I'm yet to see the return on that because it's brand new. We use the 30-day trial incentive which we have set up in our TeamUp account as a one-off membership purchase. We do a lot of referrals and family and friend discounts, but we largely rely on social media.
What are your best customer retention strategies?
Happy customers will tell you things. One of the most reliable customer retention strategies is to them for their feedback. Regularly asking customers for their feedback is really useful to us. We're really dialled in. All of our members will give us feedback on our customer experience, something they like, also on things they don't like. Every now and again we'll ask them to review the business on Facebook. Little gyms or fitness studios like ours live and die on social media quite a lot. If you're quiet on social media you'll get lost in the noise. It feels awkward asking, even if they're a loyal customer, and it took me ages to decide to ask, but just last week I did and seven or eight of my clients left me a nice review on Facebook.
We take pictures and use the words and pictures of them training in the gym because they're words about their experience. You can describe them but everyone knows you have ulterior motives and that motive if you want them to come train in your gym. Whereas your gym members don't have an ulterior motive, they're just telling you what their experience is.
Your customer's message is more powerful than yours always.
What TeamUp tools can help your business grow?
We use a number of tools to improve growth. In terms of keeping an eye on who has and who has not turned up, the retention tools within TeamUp are very useful. I potentially would miss people who haven't turned up for a week just because I might not necessarily have seen them. We run that report on a Monday and get in touch with all the members who we have not seen and check on them. We also use retention marketing strategies. For example, I really like the birthday reminders. I use Zapier to make Mailchimp send out emails at intervals throughout the trial membership.
In terms of the retention tools and stuff and looking at reports the functionality of the ease of looking and seeing when people have cancelled sessions, you know who was booked in. I really liked the waitlist function because it allows me to be reactive to sessions that are busier and cover those with extra coaches so that people can get in when they want to get in.
I really like the ease and simplicity of the fact that the payment processors run through TeamUp and I get a nice report that tells me who I need to chase up that hasn't paid their gym membership.
As a sole fitness business owner, how do you balance your many responsibilities?
As a fitness business owner, there are a lot of spinning plates at once. In terms of pricing and structure, we're pretty well established and comfortable with what we do and what we charge. Staff delegation is not easy for me. I like to control things.
You also have to meet new people and convince them that your gym or fitness center is the right place for them to come and train while looking after your existing clients. Between making sure they're all ok and that your staff are okay it's a lot at once. Dropping plates that I'm not very good at and giving them to an expert is a better idea.
This year I am going to take somebody in to do my marketing and that's going to make my life easier. There's only me who can manage my team, there's only me who can look after our clients, but I can pay an expert to take over the marketing.
Another thing is my booking software. I wouldn't make my own booking software, for example, so TeamUp took that headache away from me.
Why do you think it's more important than ever to find the best gym management software and tools for your business?
In August 2016 we moved locations and opened this gym, using Mindbody's gym management software, with zero members so growth was very important to us.
In early 2017 we moved from Mindbody to TeamUp. Their customer service was atrocious and their ability to solve my questions was horrible. The software was clunky and complicated. It didn't feel user-friendly and not being the most tech-savvy person, I couldn't cope. Even with the payment integrations, they used a more expensive payment processing company and it just didn't flow as well as I would've liked.
The functionality from an end-user perspective with the app was fine. I don't think it was overly challenging, but my experience trying to manage sessions and all that stuff was hard work and more challenging.
What are Factory Fitness's goals for 2022?
The ultimate most important thing for us is always looking after the people that we have. It's all fine setting business goals for 2022 and trying to grow new business and convert new business. But if you have a bunch of happy customers and clients who are getting results, enjoy coming, enjoy the community, enjoy the vibe and the gym, they're going to tell everybody anyway.
Thanks for sharing Louise! To learn more about Factory Fitness, check out her Instagram and Facebook pages.
Video: Louise Worboys shares the benefits of managing her gym all in one place
Somebody took me through the migration, we used Mindbody briefly before, and basically helped move all of my customers over to TeamUp in a really smooth way.
Open Comment Form