Before you dive headfirst into the world of running a fitness business, there are a few steps you need to get sorted, starting with earning your certification. Whether for personal training, yoga, Barre, group fitness, Bootcamps, you name it, obtaining a fitness license or certification is essential in order to offer classes, train clients, and deliver a safe and healthy service. Fortunately, there are dozens of fitness associations and organisations built to help you achieve that.
In this guide, we share 10 of the top fitness organisations and associations with courses for earning certifications, their costs, and answer some questions you might have when picking the right one for you.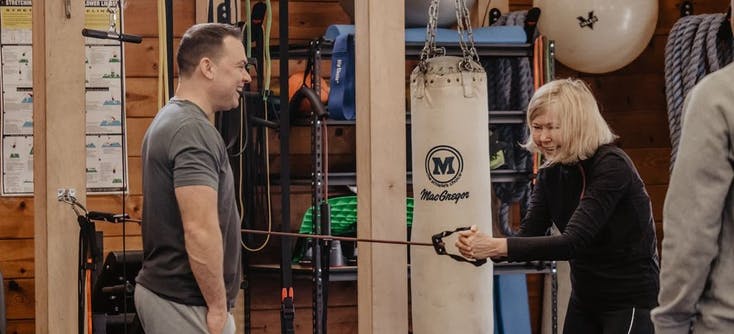 Photo Credit: Fitnostics LLC
Why are fitness business associations important?
No matter whether you are new to fitness and the industry or have experience teaching exercise, having a certification that proves you are verified and eligible to coach, train, and work with clients is essential to establishing your legitimacy and credibility. Fitness business associations, organisations, and bodies provide new trainers, teachers, and coaches with the opportunity to participate in courses that will teach them the fundamentals of fitness, the science behind exercise and movement, and how to safely train and instruct clients.
But beyond helping you obtain certification and teaching you how to become a professional fitness instructor, earning your certification with an association and nationally recognised body offers the benefits of:
Helping your jumpstart your business and giving you the tools to find clients
Welcoming you into their network of other partners, coaches, and resources that can support and guide you through running a business
Providing you with access to additional certifications and courses that can help you specialise and strengthen your skills and further your education in other fitness areas
Teaching you how to market your services to grow your business right from the start
Giving you their name and seal of approval to use to build your own brand reputation
And many more you'll come to see and experience once you find the right organisation and course for you.
But what if I already know about exercise? Isn't that enough to teach clients?
While you might think that your experience in your own fitness journey is substantial enough to tell others what to do too, that is not the case. All clients are unique, have different goals and motivations, and have specific needs when it comes to their fitness and health. These courses provide you with the tools and understanding you need to build programs designed for your clients as well as teach you how to train clients with a personalised approach.
They'll recommend the tools you need to run a business such as personal training management software to streamline your admin, payments and customers, groups and clubs to join to network and support you throughout your business journey, and a fast track into opportunities such as their sponsored events and conferences attended by hundreds of fitness professionals just like yourself. If you want to get your business up and running with the right knowledge, foundation, and tools to support you, you'll choose to earn your certification with a recognised fitness body and association.
Benefits of earning fitness certificates
There are countless reasons to invest in a fitness certification. Some benefits include the following:
1. Advertise your certification as a fitness trainer
A certificate in personal training can help you establish your credibility with potential clients. A fitness certification will show off your achievements and help you attract more business, but there are some dangers to be aware of before acquiring one.
Certificates may expose you to legal liability if something goes wrong, so it's vital to implement reasonable risk management practices when creating or using them.
2. Obtain a certificate in personal training
A fitness certificate can open up a world of opportunities in the fitness industry. Many companies now require their employees to hold a valid certificate; with one, getting your foot in the door will be easier.
With a certificate, you can teach people how to stay fit and help them improve their overall health – all while earning money doing something you love.
3. Get a physical fitness certificate
A physical fitness certificate is essential if you're looking for a job that requires proof of physical fitness.
Having one will demonstrate to potential employers that you can complete the duties of the position you're applying for. This, in turn, will make your application more credible and strengthen your chances of being hired.
4. Being able to work legally in the fitness industry
There are many benefits to having a certificate of physical fitness, including gaining employment in labor-intensive jobs or those that require intense physical activity.
It can also be helpful for athletes or individuals who frequently travel. With a certificate, you will have more credibility when applying for fitness-related positions and thus have better chances of being hired.
Furthermore, you will likely earn more money than without the certification.
5. Credentials that establish you as a professional
Adding a fitness certificate to your professional credentials will give you an edge when job hunting. Many certificates exist, but the ACSM fitness instructor certification is the most widely recognized.
Re-certification is necessary every two years, and most courses with exam fees included cost between $699-$799. Enrolling in one of these programs can earn your required qualifications while working in the fitness industry.
Furthermore, having a fitness certificate will demonstrate to potential employers that you are dedicated to maintaining your physical fitness.
The ACE certification is accredited by the American Council of Exercise and is an excellent way to start a career in the health and fitness industry.
There are many different certifications available, but ACE is an excellent option if you want to specialize in one specific area.
Fitness certification categories
The fitness certification process can be long and tedious. However, the decision will be much easier if you consider your personal goals and where you see yourself in the future.
The five categories below can help narrow down your options.
Personal training
The best way to become a certified personal trainer is by getting an NCCA-accredited certification.
The most reputable organizations that offer this are the National Academy of Sports Medicine (NASM), the American Council on Exercise (ACE), the National Strength and Conditioning Association (NSCA), and the Cooper Institute (CI).
Furthermore, the ISSA certificate has been accredited by the highly reputable DEETC. If you aspire to become a gym instructor or personal trainer, any of the above certifications would be an excellent choice.
Group fitness‍
Focus on becoming a group fitness instructor if you're passionate about leading an aerobics class or other fitness activity. Several recognized group fitness certification options include ACE, ACSM, NASM, and NETA.
NASM's Group Personal Trainer (GPT) certification doesn't limit you to teaching only group fitness classes; Instead, it bridges the gap between personal and small-group training. With this certification, you'll be able to offer individualized instruction to small groups of 4-5 people.
Clinical
People who want to help others exercise from a medical perspective will find the ACSM certification program ideal because it allows them to work with people with stable health problems under a doctor's care and healthy adults.
To pursue a career in clinical exercise physiology, you'll need to earn your ASCM Certified Clinical Exercise Physiologist (CCEP) or ASCM Registered Clinical Exercise Physiologist (RCEP).
Human performance
The CSCS program from NSCA is unrivaled when it comes to a certification that permits you to train athletes of any experience level.
Although ISSA, NASM, and ACE offer conditioning certificates for sports training, the CSCS is the only strength and conditioning program that the NCCA has accredited.
It's an extensive core certification that requires at least a bachelor's degree, and it has long been considered superior in strength coaching compared to other programs.
Specialty
If you want to focus your work on a specific age group, gain expertise in a certain area of women's fitness, or become knowledgeable about weight loss or nutrition, then a specialist program is for you. Many specialist certifications are available from reliable organizations such as NASM and ACE.
The three subsections under this category are:
Prevention and correction
Specific demographics
Wellness coaching/nutrition
The difference between fitness associations
Now comes the fun part, choosing the right organisation and course for you. There are dozens of different organisations across the globe that can propel eager fitness enthusiasts into careers as fitness professionals through their courses and certifications. And while you'll choose one certification program to start, many fitness coaches and trainers will eventually go on to obtain further education and certifications from multiple organisations.
Why?
Each of these organisations is recognised or esteemed for different reasons, and while each provides similar information on the fundamentals and primary knowledge you need to become a trainer, each specialises in its own fitness instruction, business management, and strategy.
To help you choose the right certification and program, we have 10 recommendations (and several exclusive perks for TeamUp customers).
American Council on Exercise (ACE)

About ACE Fitness: Recognised by the NCCA and USReps ACE is one of the most top-recommended fitness organisations in the U.S. Offering both certifications and specialised programs, ACE has certified over 90,000 fitness and wellness professionals, health coaches, and healthcare professionals. ACE offers both certifications in dozens of fitness areas including personal training and group fitness and specialities in health coaching and medical exercise aimed at helping professionals lead in their fields and run their businesses with the top education centred around their ACE Mover Method philosophy. ACE offers courses both in-person and online, as well as continued education for trainers and coaches who want to further their skills.
Pricing: ACE's top-rated certification study program starts at $82.00/month or $974.00 annually (with their current 35% off discount)
Why ACE wants you to choose their program: "ACE stands out from other certifiers because we run programs and initiatives and apply our own efforts to bring to life the mission of getting people moving."
American College of Science and Medicine (ACSM)

About ACSM: ACSM's gold standard certifications are some of the most popular in the world. Certifying over 50,000 members and professionals across 90 countries ACSM is considered one of the global authorities on sports medicine and exercise science. ACSM offers their customers both the opportunity to become a professional membership, student membership, professional-in-training membership, Alliance of Health and Fitness membership, depending on their level of education and degree and interim opportunities if between residency and physician programs. Their foundation of scientists, fitness professionals, trainers, and healthcare providers are educated on the safest and most proven methods for sports medicine and training, with the highest standard for exercise programming and implementation.
Pricing: ACM's personal training certification course price costs $202.50 for members, and $270.00 for non-members.
Why ACSM wants you to choose their program: "The American College of Sports Medicine advances and integrates scientific research to provide educational and practical applications of exercise science and sports medicine."
American Sports and Fitness Association (ASFA)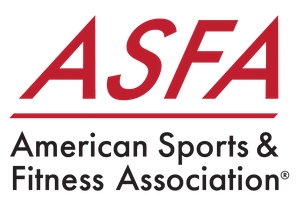 About ASFA: ASFA is an online resource for fitness professionals. Specialising in tailored certifications for trainers and coaches who already work and are familiar with the fitness industry, they provide courses for professionals who want to take their knowledge to the next level through continued education. As well as teach fitness professionals how to market their businesses by testing in industry-specific fields. With their "pay only if you pass model", trainers and coaches have the opportunity to pay for their education when they pass the exam with a score of 70% or higher. Maximise your potential, expand your client base, and grow your business with ASFA.
Pricing: ASFA's standard personal training course starts at $199.00, but their many courses range anywhere from $99.00 for their health club and gym manager course to $299.00 for their master health and wellness coach program.
Why ASFA wants you to choose their program: "Our goal at ASFA® is to provide quality testing, certifications and educational materials for fitness professionals. ASFA® certifications have assisted thousands of fitness professionals by enhancing their careers through continuing education. There is no wrong time to take a continuing education qualification and further your professional achievements in the ever-changing fitness industry."
TeamUp Discount: TeamUp customers will receive 20% off all ASFA certifications using TeamUp20 until September 30, 2021, and 10% using TeamUp10 after.
FiTOUR

About FiTOUR: FiTOUR is a leader in proving nationally recognised health and fitness professional certifications and qualifications. Known for their affordable, comprehensive, cutting edge programs grounded in exercise science and safe and proper teaching in fields such as health and fitness practice, FiTOUR offers dozens of the best-quality at-home courses and certifications to give fitness professionals the education they need to provide the best and safest experience to their future clients. FiTOUR also works with several other fitness organisations including NASM, AFAA, and ACE to provide approved at-home study courses. Ranging across all fitness types including yoga, barre, Pilates, group exercise, cycling and more, FiTOUR is an excellent option for fitness professionals looking to specialise in several fitness fields.
Pricing: FiTOUR courses start at $79.99 and increase per course.
TeamUp Discount: TeamUp Customers receive an exclusive discount to FiTOUR courses, see here.
Why FiTOUR wants you to choose their program: "To help meet the demand and need for health and fitness educators, FiTOUR® provides easy access high-quality health and fitness education and certification at affordable prices. Our mission at FiTOUR® is to attract more fitness and health enthusiasts to the health and fitness education field, keeping them actively promoting the multitude of benefits that health and fitness provides to help combat the silent killer of inactivity."
IDEA Health & Fitness Association

About IDEA Fit: IDEA Fit has taken online education to the next level with the launch of their IDEAfit+ membership and program. With unlimited access to certifications and courses, following the gold standard education for career development, and extensive business resources to help you run your business, their reimagined program looks to invite fitness professionals to earn the qualifications they need and to join an established community of thousands of fitness professionals across all fitness sectors. Also included in their program is attendance and education at their global conferences, insurance quotes to protect your business, access to over 10,000 professional articles and 750 full-length training fitness, and inclusion in IDEA FitnessConnect, the largest fitness professional directory with over 16 million fitness consumers, and 275,000 fitness professionals.
Pricing: An IDEAfit+ membership costs $199.00 with annual auto-renewal.
Why IDEA wants you to choose their program: "Belonging to the IDEA community gives you the opportunity to connect with 250,000 fitness professionals around the world. Whether you're networking at a live or virtual IDEA event, sharing experiences through our multiple social media channels or on ideafit.com, the ties that bind fitness pros together are familiar: Helping others improve their quality of life; providing impactful health and fitness services; and building meaningful careers for life. IDEA membership puts fit pros on a clear path with science-based content, practical resources, mentoring tools and multiple ways to connect with like-minded professionals."
TeamUp Discount: When IDEA members sign up for TeamUp they receive an additional extended trial, see here.
International Sports Science Association (ISSA)
About ISSA: Founded by a team of leading fitness experts and exercise scientists, ISSA has trained and taught over 400,000 fitness professionals across 174 countries. Recognised as one a global leader in fitness certification and education, ISSA helps fitness professionals master their craft, excel in not just one but multiple fields of fitness and learn how to train and coach clients as well as specialities for physicians, physical therapists, and chiropractors. ISSA's international programs will help you jumpstart your career in fitness instruction and in personal training and elevate yourself into a successful business leader and owner.
Pricing: ISSA's certified master trainer program starts at $199.00/month, which includes a personal training certification, nutritionist specialisation, and any four specialisation certifications.
Why ISSA wants you to choose their program: "We bring healthy living to everybody in the world through education and community. We prioritise personal connection, share wellness, live grit + resilience, and enjoy the drive."
National Academy of Sports Medicine (NASM)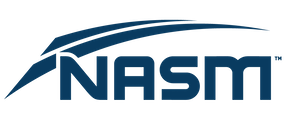 About NASM: For 34 years, NASM has been a leader in the fitness industry in qualifying personal trainers through their rigorous online certified personal training program. The certifications and specialisations offered by NASM's are not only some of the most recommended, but some of the most recognised by national governing bodies, fitness professionals, other programs and organisations, and more. A partner of the Athletics and Fitness Association of America (AFAA) and Premier Global in the UK, NASM has certified over 190,000 personal trainers (in the last 10 years alone), educated over 1,300,000 fitness professionals, and has innovated its programs using its Optimum Performance Training model, a system they developed based on evidence-based and scientific research. Their online courses are built to help new trainers begin their journey as professionals and aid existing trainers and professionals grow and develop their careers.
Pricing: NASM's pricing to become a certified personal trainer costs $629.00 for the year or $57.00/month, currently at a 40% discount. Their additional courses and programs vary by speciality.
Why NASM wants you to choose their program: "We empower fitness professionals with the most respected solutions to set them apart as leaders in the industry."
National Council on Strength and Fitness (NCSF)

About NCSF: Spanning over 160+ countries, NCSF has educated and inspired over 250,000 fitness professionals to be their best. Covering all aspects of fitness education from standard personal training certification to sport nutrition to their master trainer program, NCSF delivers their customers and community an opportunity to start, grow, and excel with their courses and certifications. Recognised as a premier personal trainer certification facilitator, and with an NCCA accreditation, NCSF is committed to ensuring that their credential positions fitness professionals for success and prepares them with everything they need to know in order to run a successful fitness business.
Pricing: Starting at $699.00/year for the personal trainer home study program and ranging and $899/year for the Workshop+ program.
Why NCSF wants you to choose their program: "It is the mission of the National Council on Strength and Fitness Board for Certification to establish, assess, and promote qualification standards for Exercise Professionals in a continued effort to foster a high level of professional competency and ethical practice, to best serve public interest and safety."
TeamUp Discount: TeamUp customers can receive $1,198.00 off the Master Trainer Program using the link, here, and $650.00 off the Personal Trainer or Strength Coach Program using the link, here.
National Federation of Professional Trainers (NFPT)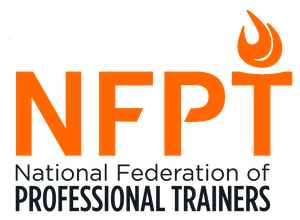 About NFPT: With over 30 years of experience of certifying personal trainers, the National Federation of Personal Trainers (NFPT) offer certifications for first time trainers looking to turn their passion into their profession as well as already certified personal trainers who want to expand their knowledge and increase their credentials within the industry. The NFPT-CPT certification follows the fitness industry's gold standard and it is accredited by the NCCA. Recognised throughout the fitness industry, it qualifies its participants to teach both in-person PT classes and online fitness classes.
Pricing: The certification costs range from $199.00 for the exam candidates only to $449.00 for the exam, course, and additional services.
Why NFPT wants you to choose their program: "Our organizational mission is to equip trainers and their clients with the education and tools that are needed to address America's growing health concerns and to promote fitness around the world. NFPT provides fitness trainers with the educational tools and resources needed to develop and enhance performance skills for the safe and effective training of apparently healthy individuals in a one-on-one or small group setting."
TeamUp Discount: use code TEAMUP for $50.00 off any Standard and Premier certification packages (even with the sale)
National Strength and Conditioning Association (NSCA)

About NSCA: The NSCA was founded in 1978 as a non-profit association. With 60,000 members and certified coaches throughout the world, the NCSA is comprised of a wide range of fitness professionals. The NSCA offer four specialised certifications; Certified Strength and Conditioning Specialist, NSCA-Certified Personal Trainer, Certified Special Population Specialist, and Tactical Strength and Conditioning Facilitator. The NSCA also produce research journals about evidence-based sports science, career development services, networking opportunities and continued education and training.
Pricing: There are three membership types. Student membership costs $70.00 per year, a professional membership costs $130.00 per year, and a CPI membership costs $359.00 per year. Registering to take the certifications cost $300.00 to $340.00 for members and $435.00 to $475.00 for non-members.
Why NCSA wants you to choose their program: "As the worldwide authority on strength and conditioning, we support and disseminate research-based knowledge and its practical application, to improve athletic performance and fitness."
International Fitness Professionals Association (‍

IFPA

)

You can become a Certified Personal Trainer (CPT) through the International Fitness Professionals Association (IFPA), accredited by the NCAA.
The cost of a two-day workshop in major U.S. cities ranges from $399 to $459, whereas the entire IFPA Fitness course to become IFPA certified lasts from two to six months.
The IFPA fitness certification examination fee is included in the program's cost. You will have to answer 100 questions in 2.5 hours within six months following the workshop. If you need to retake the exam, it will cost $79.
Additionally, every two years, you must recertify for $339. However, one benefit of IFPA certifications is that they provide specialized courses in specific fitness genres.
However, you need to consider that the prices we mentioned above were accurate when we wrote this article. If you want to get the most updated information, check out their certifications page.
Yoga Alliance Teacher Training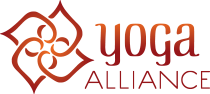 To become a yoga teacher and expand your studio, you need to get a very specific qualification: take a yoga teacher training course.
These often require hundreds of hours of investment across several weeks or months. However, not all courses provide an accredited certification at the end. Do your research before signing up for any classes!
If you want to be certified as a Registered Yoga Teacher (RYT) or an Experienced Registered Yoga Teacher (ERYT), make sure your yoga teacher training program is registered with a professional organization like Yoga Alliance.
Most training courses are either 200 or 500 hours long and include additional required class teaching hours to become fully qualified.
You can also obtain certificates in specific types of yoga, such as Hatha, Ashtanga, or Vinyasa. If you choose a yoga teacher training program in one of the most common types of yoga, you can teach at a wide range of studios, gyms, and wellness settings.
American Fitness Professionals & Associates (AFPA)

The American Fitness Professionals Association (AFPA) is a nationally and globally recognized organization that offers diverse courses for fitness trainers.
With technology becoming increasingly sophisticated, more educational programs are being made accessible online, including most of AFPA's courses offered through remote education.
Its remote learning approach allows people worldwide to enroll in its educational courses. AFPA has more than 30 health, fitness, and nutrition certifications, so there's something for everyone – no matter where you are in your personal training career.
At AFPA, the Personal Trainer Certification is available to anyone 18 years or older, with no other requirements needing to be met. The course fee covers study materials and the cost of taking the test.
They also offer a master certification which integrates four courses into one for $1,899.
Furthermore, the students must pass with a percentage of 85% or more; otherwise, they will have to retake the test at around $75.
Keep in mind that the above mentioned prices were accurate at the time of writing. Check out the latest information on their certification prices on their website.
Fitness Mentors (

FM

)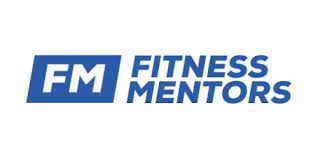 With Fitness Mentors (FM), you can become a certified personal trainer that won't break the bank and is entirely online.
If you want to add other online certifications to your repertoire, such as virtual nutrition coach or virtual group fitness, FM offers bundle packages at a discounted rate. Out of all the accredited certification programs available, FM has the shortest test and the highest passing rate.
The Fitness Mentors CPT at $499 is a popular option for fitness trainers that want to obtain their certification online without any in-person resources or opportunities for internships.
This program offers remote training, online business training, and marketing support to help you get started virtually obtaining clients.
Remember that the prices mentioned above were accurate when this article was published. To get the latest information (and to check out other things Fitness Mentors can provide), visit their Offers page.
National Exercise & Sports Trainers Association (

NESTA

)
NESTA's fitness certification is one of the newest ones around. To develop a personal trainer instruction curriculum that included their own technology, they partnered with a tech firm called Polar.
To become a certified Heart Rate Performance Specialist, NESTA uses this same technology to teach its trainers and provides them with an online personal training certification.
The NESTA certification program requires applicants to be a minimum of 18 years old with a high school diploma. In addition, you must have current CPR certification or Basic Life Support card.
The course can be completed in 3-4 weeks and costs $25 to sit for the brief certificate exam with a polar heart rate monitor at an additional cost.
You must pass a non-proctored online test with 100 multiple-choice questions to graduate.
If you need to find out more and get the latest info about NESTA and the certification prices, check out their pricing page.
Athletics and Fitness Association of America (

AFAA

)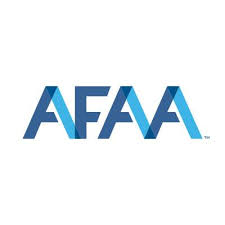 The AFAA has over 35 years of experience in the industry and provides six different certifications, the most comprehensive being their Group Fitness Instructor Certification.
The Personal Fitness Trainer Certification may be significant to have on your CV, but it's worth noting that there is no accreditation for this certification listed by the AFAA.
You can become certified by taking an exam covering human physiology and exercise behavior, skills for modifying fitness screening, health assessment, injury prevention techniques, and nutrition and weight management basics. The total cost is $499.
As a disclaimer, the price we mentioned above was accurate at the time of publication. Visit their Personal Fitness Trainer certification page to get the latest info.
The exam provides the following:
14 video lectures.

A digital study guide.

Sample multiple-choice questions.

A free digital subscription to "American Fitness Magazine" upon successful completion.
To sit for the exam, you must have CPR and AED certifications and a valid photo ID. The certification is good for two years and can be renewed by completing 15 hours of AFAA-approved continuing education and presenting a current CPR/AED certificate.
Frequently Asked Questions
Do I need to earn a fitness instructor or personal trainer certification to work in a gym or studio?
Most gyms and studios will require their coaching and teaching staff to have the basic level certification in order to work for their facility. Some even require specific ones, so if you want to obtain your certification to work at a specific business, it's worth asking which they recommend.
Is one certification program better than the other?
Different sources and trainers will tell you one organisation or program is better than the other, but remember that doesn't necessarily mean they are. Do your homework, read reviews, and inquire about the programs you are interested in signing up for. You'll be able to determine which is the right one for you and your needs.
How should I choose the right fitness instruction course?
While the decision on which course to sign up for ultimately comes down to your preferences, here are a few ideas that can help you decide:
Investigate whether the certification program is accredited or approved by one of the national governing certification bodies such as the National Commission for Certifying Agencies (NCCA) or US Registry of Exercise Professionals (USReps).
Do your homework and investigate the reviews of each program and course.
Ask friends and peers who have gone through the process of obtaining their own certificate for their advice and recommendation.
Check out the pricing and see which makes the most sense for your budget and your financial situation (Remember, that the most expensive doesn't necessarily mean it's the best).
Consider the time commitment, some courses take longer and some are shorter, be sure to check this especially if you're home to get your course done sooner rather than later.
Look into their options for online education vs in-person education, some offer both, or one or the other.
If you're looking to start working for a certain gym or studio, inquire if they have a preference or recommendation of one program or the other, sometimes they will.
What is a CPT?
A CPT is a "Certified Personal Trainer". Once they've passed an accredited certification, certified personal trainers can add the acronym after their name typically with the acronym of the association you took your certifications through.
How long does it take to become a personal trainer?
Some personal training qualifications can be attained within three months while others can take up to two years. It depends on the personal training certification program that you choose. Some online courses can take less time to complete than in-person courses but it is important to do your research to make sure that you're taking the best certified personal trainer exam to get.
What is the best fitness training certification?
The National Strength and Conditioning Association (NSCA), FiTour, International Sports Sciences Association (ISSA), and the American College of Sports Medicine (ACSM) are some of the most-recognized organizations dedicated to strength training and conditioning professionals.
The American Council on Exercise (ACE) is also a highly respected, accredited nonprofit institute that trains health coaches and exercise professionals using an approach based on facts.
How to become a fitness instructor?
Different sources and trainers will tell you one organization or program is better than the other, but remember that doesn't necessarily mean they are. Do your homework, read reviews, and inquire about the programs you are interested in signing up for. You'll be able to determine the right one for you and your needs.

How much does it cost to become a personal trainer?
The cost of becoming certified as a personal trainer can vary depending on the program and organization you choose. Some certifications can cost as little as $200, while others may be upwards of $1,000. It is vital to do your research beforehand to make sure you are choosing the best option for you and your budget.

How to become a fitness trainer?
Becoming a certified fitness trainer generally includes completing an accredited personal training program and passing an exam.
Many different organizations offer personal training certification, so do your research to find the one that is the best fit for you. Consider cost, time commitment, and format (online or in-person). Once you have chosen a program, you must complete the coursework and pass the certification exam.
After you have become a certified personal trainer, you can start working with clients to help them reach their fitness goals.
How do you get certified to be a personal trainer?
To take most certified personal trainer exams, you must:
Be 18 years old or older
Have a high school diploma or equivalent certification
Possess an Emergency Cardiac Care (CPR) or Automated External Defibrillator (AED) certification.
Although these requirements may differ depending on the test, these are typically the baseline expectations for taking the CPT. Afterward, you should register for an exam, study, and pass it to begin your new career.
How long are personal training certifications good for?
Your personal trainer certification will be valid for life as long you maintain it through your chosen certification company's continuing education requirements, which generally means taking a certain amount of courses every two years.
What is the cheapest personal training certification?
Action Personal Trainer is one of the more affordable personal trainer certifications, coming in at $99.00. It's accredited and online but is less robust than other options.
What is the easiest personal trainer certification?
The quickest certification to get is from the American Council on Exercise, which takes an average of 3-6 months. After you have completed your studies and successfully passed the exam, you will be ACE certified.
What personal trainer certification is the most respected?
The most well-respected personal trainer certifications are the ones that offer NCCA accreditation.
The NCCA is a highly respected third-party organization, and having their stamp of approval on your certification will go a long way in boosting your credibility.
Some top certifications that offer this option include NASM, ACE, Fitness Mentors, and ISSA.
Is it worth it to get a personal trainer certification?
If you're considering becoming a personal trainer, know that the investment is always worth it. Most certifications only cost between $400 and $800, and full-time trainers make this money back within the first month. You'll also gain extensive health knowledge that you can utilize for yourself.
Do you have to look a certain way to be a personal trainer?
In short, you do not. However, although you don't need to be super fit or muscular, a successful personal trainer must have the right attitude and knowledge to help their clients reach their fitness goals.
It is also vital that they show empathy toward others.
In conclusion, as long as you assist people in achieving what they want, fitness and appearance aren't essential requirements for an excellent PT.
What certifications do most gyms accept?
Gyms typically accept personal trainer certifications that are accredited by the National Board of Fitness Examiners (like NESTA), those with a DEAC Accreditation (issuing institutions like ISSA), or NCCA-Accredited organizations and programs (such as NASM or ACE).
Additional resources
Open Comment Form