We're excited to share this guest post from our friends at the Conscious Counsel. An award-winning law firm, the Conscious Counsel offers legal counsel and advice for fitness and wellness professionals.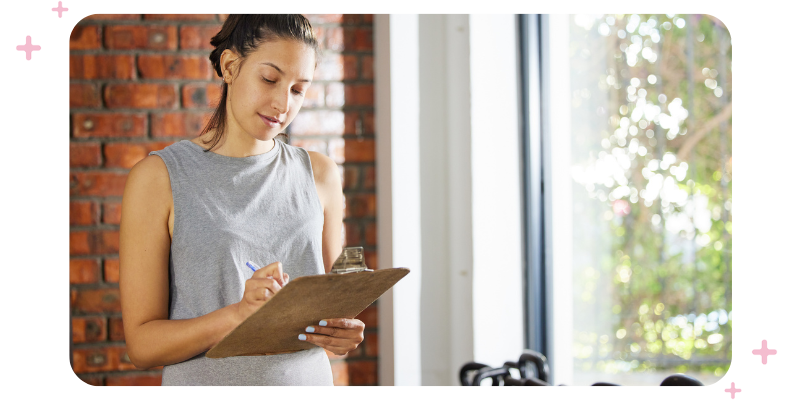 This guide explains the importance of making sure fitness and wellness professionals stay on top of their legal processes. They've also shared a free, comprehensive workbook to explain in greater detail how to go about ensuring you're aware of the dos and don'ts for your legal practices.
You can expect to leave this blog post and workbook with a better understanding of:
The importance of having and updating your documents
Reasonability in relationships
Waivers of Liability
Service Agreements
What happens if clients do not pay?
Trademarks
Contractors or employees?
Non-competes and non-solicitations
Privacy policy and social media disclaimers
Incorporating a company / registering an LLC
Without further ado, let's get started.
Staying on top of your legal practices
All too often, fitness and wellness professionals just don't know what they don't know about keeping their businesses legally protected.
As a result, they download free documents from the internet or sweep their legal responsibilities under the rug.
When it comes to legally protecting your business, you can either pay now or pay later.
Pay Now: Being proactive and investing in legal agreements and support that protect you, your business and your team. If a problem comes up, you have all of the documentation in place to keep yourself safe – saving your time, money and headaches.
Pay Later: Putting off the investment and paying more down the line. Those who pay later haven't had a problem come up, so they don't place importance on having proper documents in place – exposing their business to potential risks and liability.
It doesn't matter how many years you spent not having proper legal practices in place with no issues. The second you need those documents and you don't have the proper ones, it might be too late.
Whichever road you choose, you're going to have to invest in legal at some point. And it's just so much more empowering knowing that you have the proper legal practices in place as opposed to risking paying even more than if you were to invest in the first place.
Ready to get off the "I'll deal with it later" train?
Let's take a look at some documents and areas of law that you might be familiar with or might encounter.
Waivers of Liability
A waiver of liability outlines all of the activities and services you facilitate and risks that might arise when clients participate. This document allows clients to forfeit their legal right to hold you liable for what might happen while participating in your services and absolve you of liability. Your waiver should:
1.) Be super clear and readable. Your clients should be able to understand your waiver so they know what they are agreeing to.
2.) Acknowledge the risks of the activity. Might your clients sprain a wrist? Get overheated? Stretch too far? Spell out those risks to your clients. Sugarcoating the risks only hurts you later on.
3.) Be specific to your jurisdiction. Different states have different laws about what is and isn't enforceable. What is "too vague" in California might be fine elsewhere and vice versa. This is a prime reason NOT to download waivers off the Internet. Instead, contact your favorite legal professional for help.
Waivers are there to protect you from the unexpected. You never know when someone will get hurt — you'll want to cover all your bases so that you can save yourself the heartache, headache, and financial burden and focus all your energy on what you do best.
Trademarks
A trademark is a registration that's government approved and says that you are the only one who's allowed to use a particular mark. Whether that's a word, logo or a series of words, you're the only one who's allowed to use it.
Without registered trademarks, it would be very hard to enforce in the event that someone else is using your logo, business name, etc.
And if the other party has that mark registered, you will have to challenge that mark in court and spend more time and money than you would have if your assets were registered in the first place.
It doesn't matter who uses a name first, it matters whoever registers the mark(s) first.
Whoever registers first has enforceable rights to exclusive use of the mark...so they can send you a letter saying you can't use that trademark anymore and threaten legal action.
Privacy Policy
More and more entrepreneurs are conducting businesses online, and if you collect 3rd party payments (Stripe, PayPal, etc.), have an email list or collect people's data (clients, leads, etc.), you need a privacy policy in place.
A privacy policy governs your business online and discloses how you collect, use, store and disclose personal information. Privacy policies are required by several regulations any time you collect personal information (such as email address, billing information, phone number, etc.) from website visitors.
Privacy policies are required if you collect personal information, but even if you don't directly request information from your website visitors, all websites interact with users' data in some way, so you will still need to have a policy in place.
If your business falls victim to a cyber breach and personal information is compromised and you don't have a privacy policy in place, you can be held legally responsible for damages.
Disclaimer
If you're talking about any benefits that people may receive from your services, you need to be really careful about not making promises, guarantees or warranties. And as such, you need a disclaimer in place to protect your business.
A disclaimer is any statement that is used to specify or limit the scope of obligations and rights that are enforceable in a legally recognized relationship.
For example, if you are a yoga instructor, you might have a disclaimer saying that taking one or a few classes might not instantly make people flexible.
Since you are advising people in using your services, you will want to be open and honest about your qualifications, what services you are providing or what is in the product that you are selling. Make sure to be realistic about the outcomes your customers can expect by including a "no guarantees" clause to prevent dissatisfied customers from filing a claim against your business.
Conclusion
Whether you're in the beginning stages of your business or a seasoned veteran, it's essential to make sure that you have the best legal practices in place to stay aligned with the law – practices that are unique to you and your business.
What works for another business might not work for you, so it's important to speak to a lawyer who understands and has experience in your specific industry.
Download Conscious Counsel's free Legal Essentials Workbook to learn more about legal documents, LLCs, worker classification and more.
Open Comment Form