Are you tired of struggling to attract new gym members and retain existing ones? In today's digital age, having an effective online marketing strategy is crucial for the success of your gym.
In this guide, we'll show you how to optimize your online presence and reach your target audience through various channels. From SEO to social media marketing to email campaigns, you'll learn the strategies that work best for gyms just like yours.
Not only will these tactics help you grow your member base, but they'll also increase brand awareness and customer loyalty. And who doesn't want a steady stream of new members and a loyal community of regulars?
But how do you get started with online marketing for gyms? And what are the most important metrics to track for success?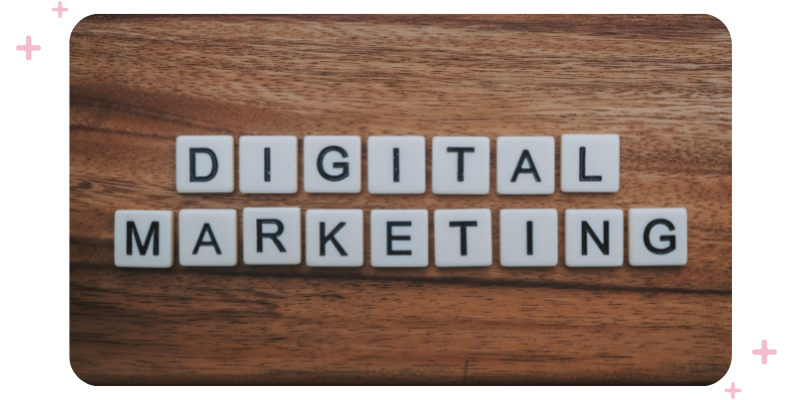 As Tony Robbins once said, "Successful people ask better questions, and as a result, they get better answers." Let's start asking the right questions and uncover the answers that will help your gym thrive in the online world.
What to do before creating your digital marketing strategy
Before diving into online marketing for your gym, you should take a few key steps to ensure your efforts are successful.
Preparation and research before you start can save you time and money and help ensure your online marketing is effective. Read on to discover the steps you need to take!
Pinpoint your ideal audience by conducting buyer persona research
When it comes to online marketing for gyms, your first step should be identifying your target audience. Buyer persona research will help you determine who you should target with your online marketing campaigns.
You'll need to identify potential customers' demographic characteristics, interests, and needs to create effective online strategies.
Adele Revella of Buyer Persona Institute is a great resource for helping you discover the formula for unlocking your personas. Following her methodology can help you unlock the mystery behind successful personas and create more targeted campaigns for better results.
Source: Pinterest
Prioritize offering value, then make the sale
Once you know who you're targeting, the next step is to create online marketing campaigns that provide value to your potential customers. Rather than selling your gym services immediately, focus on providing helpful content and advice that your target audience will appreciate.
This could be anything from a workout guide to helpful blog posts about nutrition and fitness.
When you focus on providing value before making the sale, people will be more likely to trust your gym and choose it when they're ready to join. You can also consider offering online classes or personalized workout plans as additional incentives for prospective customers.
Remember, online marketing isn't just about selling—it's also about forming relationships with potential customers.
Streamline your processes with automation
Next, you should streamline online marketing for gyms with automation. Automating your online marketing processes can save time and money and help you reach more people in less time.
Many online tools allow you to schedule social media posts and email campaigns ahead of time, freeing up your resources for other projects. Automation also makes tracking online marketing efforts and measuring their effectiveness easier.
Invest in video for maximum impact
Any online marketing you do for gyms should almost always include videos as they are a great way to introduce people to your gym and what it offers.
Incredibly, research by Video Explainers shows that web pages featuring videos are 53 times more likely to appear on the first page of Google search results.
Furthermore, video content is essential for gyms and trainers as it enables potential clients to experience the gym's atmosphere more authentically than written material. After all, video allows customers to connect with your personality before joining!
Why don't you create videos showing members' progress, demonstrating techniques, giving motivating advice, and distributing them through every marketing avenue? You're guaranteed to increase leads in no time.
Create intuitive call-to-actions that stand out
Last but not least, online marketing for gyms should also include clear and intuitive call-to-actions. Your CTA should stand out to the potential customer and communicate what they need to do next to take advantage of your offer.
The more creative and eye-catching your CTA is, the more likely it will attract attention.
Make sure your CTA is crystal clear - this will entice the customer to take action. For instance, if you want them to reach out for a consultation, don't make them hunt down how to contact you or wonder what they should say when they do.
A simple link from the CTA directly onto a purpose-built form that gathers their information and allows scheduling an appointment time would be most effective!
Source: PureGym
As seen in the screenshot above, two CTAs encourage a purchase and signing in. In the context of fitness or wellness centers, these Calls to Action commonly ask users to:
Book a Free Consultation Today!

Join Now and Receive 20% Off Your First Month!

Try Our Virtual Workouts for Free!

Sign Up for a Personalized Fitness Plan!

Get Started with a No-Risk Trial Membership!
Grow your gym through these 8 digital marketing strategies
Cracking online marketing for your gym can seem intimidating; there's no doubt about it. But the good news is, you don't have to feel overwhelmed — with the right strategies, you can quickly increase your visibility and attract new customers. Here's a list of eight practical steps that'll help get your gym business growing:
Leverage the power of social media
Investing in social media is essential for any modern business that wants to succeed, especially in a very competitive industry like fitness and health.
An effective social media strategy can help you reach out to potential clients and inform them about your services. Utilizing the right platforms can build relationships with current and future customers and further establish your brand.
Learn more: Social media post ideas
Here are some strategies you can apply to achieve success.
Create engaging content that encourages online conversations.

Leverage social media ads like those on Facebook and Instagram to target citizens in your vicinity and expand your reach.

Use relevant hashtags to increase the visibility of your posts and attract potential customers.

Use user-generated content by encouraging customers to post their own stories online.

Highlight your members to showcase their accomplishments and success!
Source: Power Hour 360
Harness the power of gym search engine optimization (SEO) and local SEO
SEO and local SEO are essential online marketing strategies for any gym. It helps potential customers find your online presence and discover what services you have to offer.
SEO helps improve the quality, quantity, and frequency of online traffic from search engine results. To maximize online visibility and reach, use keywords related to gyms, such as:
Gyms near me

Fitness classes

Weight lifting

Cardio training

Yoga classes
Be sure to include these keywords where it makes sense in titles and descriptions for each page on your website and the content you post online to expand your visibility and help you reach the right audience.
Not only is locally-focused SEO a crucial part of your online success, but it also helps you connect with customers in the local area. You can use this technique to target specific groups of people based on age, gender, and interests within an individual region.
Moreover, utilize local SEO to give potential customers all the details they need about your services - from hours of operation to class schedules! With its help, you can ensure that individuals know precisely when and how to reach out for assistance or attend events.
Online reviews are also another critical factor in local SEO success. Locally-targeted online reviews allow potential customers to understand your gym better and the services you offer.
Ask your current members to leave online reviews about their experiences at your gym, as this can help further promote your online visibility and reach. More on this later.
In conclusion, an effective online marketing strategy for gyms and fitness centers should include SEO and local SEO tactics.
Maximize gym email marketing
Fitness businesses can use email marketing as a cost-effective online tool. Email campaigns can introduce new services, announce upcoming events and promotions, or remind customers about their fitness goals and why they should return.
By leveraging the power of email marketing, you can reach out to potential customers who may not know your gym exists.
You can send personalized emails with engaging content such as discounts, deals, photos, and videos that encourage click-throughs to your website.
Additionally, ensure your emails are optimized for mobile devices so that people on-the-go get all the vital information from your gym. And finally, periodically review your email list to ensure it is up-to-date.
Build a stunning website
Creating a website for your gym is essential to online success. It's the online hub for potential customers to learn about your services, get directions to the facility and sign up for memberships.
Therefore, ensure it's user-friendly and visually appealing so visitors can explore all its features and learn more about your services. Critical elements of an effective website are:
Professional photos: Can give potential customers an understanding of what to expect

Showcase your facility

Easy navigation: online visitors can easily find and explore information about membership options, fitness classes, and other services

Provide clear paths for online visitors

Engaging content: To showcase why your gym stands out from others in the area and to highlight its unique offerings

Highlight what makes you unique from other gyms.

Personalized call-to-actions: Encourages online conversions such as free trial signups or memberships
Whether it's a first-time online visitor or a returning customer, these elements are essential for online success. These elements contribute to creating an online presence that provides users value while meeting your business goals.
Image credit: Gold's Gym.
Build a fitness blog to build authority in the fitness industry
You can use a fitness blog as an online marketing platform for gyms. Regular blog posts can help you reach potential online customers in your area and beyond.
Establishing a blog on your business website is critical for increasing traffic to your page. Why? Because it's the best place to share meaningful, intriguing content beyond what can be shared in social media posts.
By crafting unique and high-quality blogs, you will improve your search results ranking, leading to more people discovering and being exposed to all you have going on with your business!
Ask yourself who your ideal customer is and what they want from you. If, for instance, you're aiming to attract athletes, create content that centers around performance rather than health and wellness. You can explore topics such as:
The importance of stretching after a workout

Creating a cardio routine that fits your schedule

Tips for weight loss

The benefits of strength training for overall health

How to get motivated to work out regularly.
Furthermore, ensure that your posts mix text, photos, and videos for maximum engagement. Pictures and video clips can be highly effective in aiding comprehension while keeping visitors on the page for longer periods.
Even if you don't embed multimedia into every post, it's still worth considering their use - mainly when dealing with long-form content.
Finally, ensure you promote your blog posts online and engage with readers on social media. This can help amplify your online reach and increase engagement with potential customers and existing members.
Encourage them to share their stories online and highlight their accomplishments and success. You can put your gym in the spotlight and attract new customers while keeping current ones engaged through online marketing strategies like these.
Incentivize people to refer others with exclusive offers
If you're looking for online marketing ideas for gyms, consider offering incentives to current members who refer a friend. People are more likely to recommend your services if they know they will receive something in return.
Rewarding customers with discounts or freebies is a great way to increase word-of-mouth referrals and build loyalty among existing customers.
Additionally, you can use referral programs as part of your online marketing strategy by ensuring members can quickly spread the word online via social media channels.
Host engaging and informative webinars
Online webinars are becoming a popular online marketing tactic for gyms. Not only do they provide an opportunity to showcase your expertise, but they also allow potential customers to learn more about your business and what you have to offer.
Webinars can strengthen relationships with existing customers and create new ones. Try hosting online sessions on topics related to health and fitness, such as:
Exercises for beginner athletes

Nutrition advice

Workout techniques

Stretching tips

Injury prevention
These online content pieces will demonstrate your business's value and create positive experiences that potential members may remember when it's time to sign up! And remember to promote your webinar online - use online marketing tactics to spread the word and get people excited.
Get authentic online gym reviews
More and more online shoppers rely heavily on online reviews. It's no surprise that online reviews are also powerful marketing tools for gyms!
By encouraging members to leave honest and authentic feedback, you can demonstrate the value of your services and give potential customers an idea of what to expect from joining your gym.
You can even go one step further and use software to quickly automate customer surveys to gather members' feedback after each visit. This will help you improve customer satisfaction, enhance engagement with current members, and attract new ones!
Additionally, When an outstanding review is posted, or a customer gives you some especially commendable feedback, shine the spotlight on them and feature their story in an engaging testimonial that can be displayed proudly on your website or shared across social media platforms!
Takeaway
At the end of the day, online marketing for gyms is all about creating engaging content and experiences that will ultimately help your business grow. From incentivizing customer referrals to hosting online webinars, you can use many creative online marketing strategies to get your gym noticed.
Collecting authentic reviews from members and highlighting their stories is essential to show potential customers the value of signing up with your gym. With a solid online marketing plan in place, you'll be able to attract new customers and retain current ones!
Ultimately, online marketing effectively reaches more people and increases engagement around your gym, hopefully resulting in more leads and higher membership numbers. So don't wait any longer - start optimizing your online presence today!
FAQs: Online marketing for gyms
How do I market my gym business?
How you market your gym business online depends on your goals and budget, but there are some common online marketing strategies you can use. These include incentivizing customer referrals, hosting online webinars, getting authentic online reviews, and showcasing members' stories in testimonials.
How can online marketing help my gym business?
The best way to market your gym is to create high-quality content engaging and informing potential customers, such as online webinars and educational blog posts. Additionally, online marketing tactics like incentivizing referrals and gathering customer reviews can help you reach new people.
What are the best online marketing strategies for gyms?
Gyms' best online marketing strategies include creating engaging content, gathering member stories as testimonials, incentivizing customer referrals, and hosting online webinars. Additionally, encouraging customers to leave authentic reviews online can help you gain higher online visibility and reach more potential customers.
How do I promote my gym on social media?
To ensure maximum success when promoting your gym on social media platforms, you must take advantage of features like stories and polls to interact with potential members. Additionally, post captivating health and fitness content and utilize online marketing strategies such as discounts or referral codes for greater reach.
How do I get customers for my gym?
An effective online marketing plan is essential for attracting new customers to your gym. While paid ads and referral systems are helpful, the most efficient way to acquire customers is by creating captivating content that engages potential clients. You can achieve this through SEO optimization, exciting blog posts relevant to fitness, or videos displaying different ways of working out – all crafted with an eye-catching design!
Open Comment Form