One of the first things you'll notice when walking into any gym or studio is how important the community is. Why? Because a community creates a sense of belonging and togetherness. While you may have started your fitness journey as a solo pursuit, you'll quickly come to find that the bond between owner, athlete, trainer, and the other members is very strong.
Which is why we also know how important a fitness business owner's or trainer's community is to them. It's a two-way street. You matter to your customers, and they equally matter to you - if not more.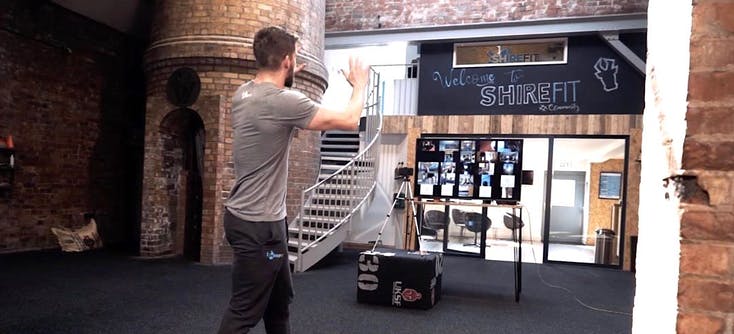 Photo Credit: ShireFit Gyms
James Pattison, the owner of CrossFit 13, said it best when he told us, "The whole mark of a CrossFit box is community. If you go into any box it's just mental the way the community is forged and so supportive. It paid dividends when we had to shut (during the lockdown). I was worried about my clients and how I would look after them and there my clients were worried about how they were going to look after the box. I think that's just one of the great things about CrossFit."
And while this is very true for CrossFit, it's also true for many other types of fitness businesses as well. We asked several of our customers to share with us their creative ways of keeping their community together during the lockdown and what bonding activities they offered on top of online fitness classes. Here's what they had to say:
James took his members through online escape rooms
One of the most creative ideas we heard was from James at CrossFit 13. When asked how he kept his box's community together he gave us a list of things he did including organising online escape rooms for his members.
"We did a few virtual escape rooms too. I was randomly searching and came across a company that had rooms set up where you basically had a puzzle you had to complete before you could go to the next room. We split the customers up into 2 teams with each one of us coaches per team, and after explaining the instructions would split them up into the Zoom rooms and make it a race to see who could get the escape room done first. We also did quiz nights every Saturday. It was really quite good fun."
"We even started a wellbeing group that had nothing to do with fitness, but just another way to connect with our customers. It was all about getting up in the morning, getting dressed, making sure they were eating proper meals to avoid a depression cycle that might occur. We also did virtual coffee mornings so people could chat and recover the connection they were missing now having to be at home, and in the beginning, especially that was really valuable for everyone. Having that human connection and being there for our customers was so important for all of us."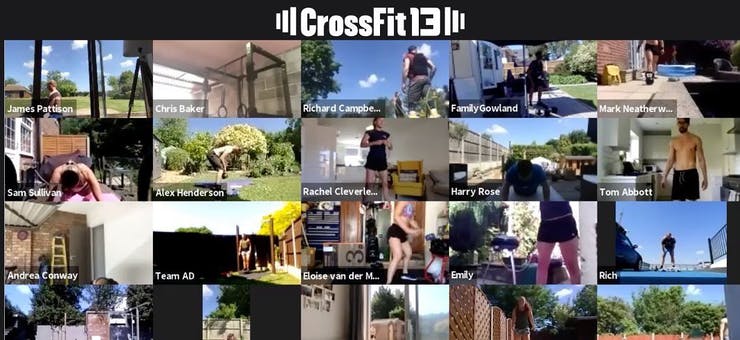 Karen hosted webinars with local health professionals
Karen, the owner of Northants Pilates, teamed up with several local health professionals in the UK to offer her customers the chance to better their health and wellness. Through each webinar, she and the professional discuss ways to help aches and pains, ways to better your at-home lifestyle and environment, nutrition, and more.
"Our health webinars have been amazing. My last one had 87 people booked in and I had the Professor of Endocrinology from Oxford as our guest speaker talking about hormones! It was incredible. My next one is with a nutritionist on Eating for Bone health and with very little advertising at all I've got 60 people in it."
And not only is she helping her customers, but she's put a charitable act behind her initiative, by donating all proceeds to the Hope Centre in Northampton. "Our aim is that we can educate you on to help yourselves during this difficult time as we wait to get back to the now oft used 'new normal'."
ShireFit created a calendar of social plans for the previous and current lockdown
From coffee clubs to quiz nights, Max Camozzi, owner of ShireFit West Yorkshire got all of the ShireFit boxes involved and created a weekly calendar of activities to keep their gyms' communities connected.
"A huge part of what we do at ShireFit is building and maintaining a community. It's clichè for CrossFit gyms now to say, the gym is about the community, but we actually do believe that. We design it in our programming, relay it through our voice on social media and web design into our business plan for our customers. So when lockdown started and starts again one of our key questions is how can we maintain our community.
Saturday social we run in each gym under normal circumstances, every Saturday rolling through a number of things like a dog walk, kids party, competitions, brunch morning, coffee morning, pizza club etc. We are now transferring this part of our timetable online.
Coffee club - will be a chance to meet up with everyone you usually see at the gym, we'll host a morning training and evening training club so you can see your pals you miss during lockdown. The coffee club will go through exactly how we make our coffee on-site, what goes into each cup, how the beans are selected and roasted, the different types coffee on offer AND most importantly some top tips for making your coffee at home.
Return of the Quiz Night - will be an online version of a pub quiz, with relevant round and questions for our members so questions on ShireFit and their training etc. 1st place will receive a prize to spice up to the competition and again we'll host in individual gyms so you can play against your buddies you've not seen for a while.
Re-Opening Party - we'll employ a DJ/ musical artists to play for our members as a way to celebrate nearing the end of the second lockdown.
Home, have some drinks relax and enjoy the show !"
Sign us up, that sounds like loads of fun!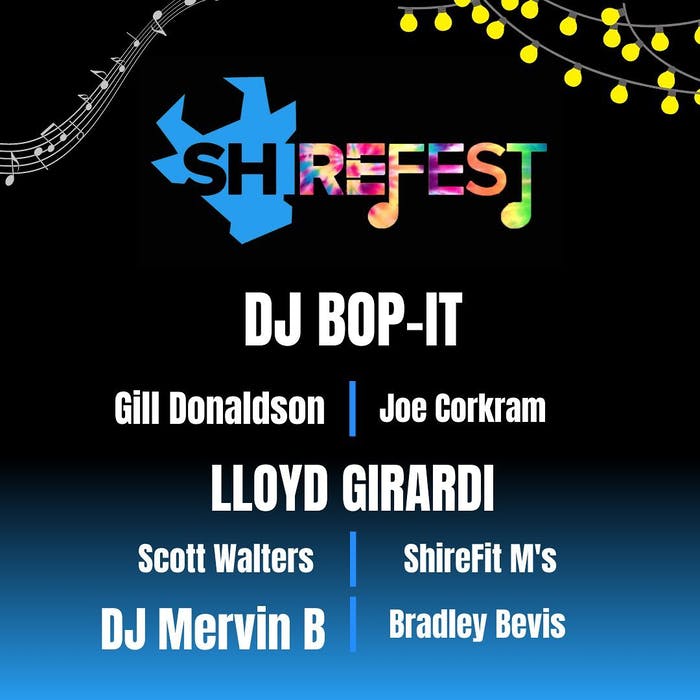 Anne of Fison Fitness gave her customers extra one on one time
For Anne, owner of Fison Fitness, one of the most important parts of running her fitness business is the coaching. "We're better at in-person classes because we like to teach and help you out and coach you." But that didn't stop her and her team from making sure each and every customer got their one on one time even through the screen.
"All the coaches had their regular one on ones with their clients for an hour or two hours a week on Zoom, so we were about to chat a lot and that worked out really well."
When she noticed a few regular loyal customers hadn't made it back, she sent out a survey to see what she could do to help. Some customers may need a little nudge or motivation to come to class in-person or online. Figuring out what you can do to help will go a long way in ensuring your customer's loyalty to your gym or studio for the long haul.
But Anne and Joe even took it a step further to help the larger community as well. When they had to shut the doors of their gym in the first lockdown, they offered up their studio to serve as a distribution centre for PPE packs for volunteer NHS workers.
It's actions like this that are a perfect example of the fitness community having no bounds when it comes to finding ways to extend a helping hand.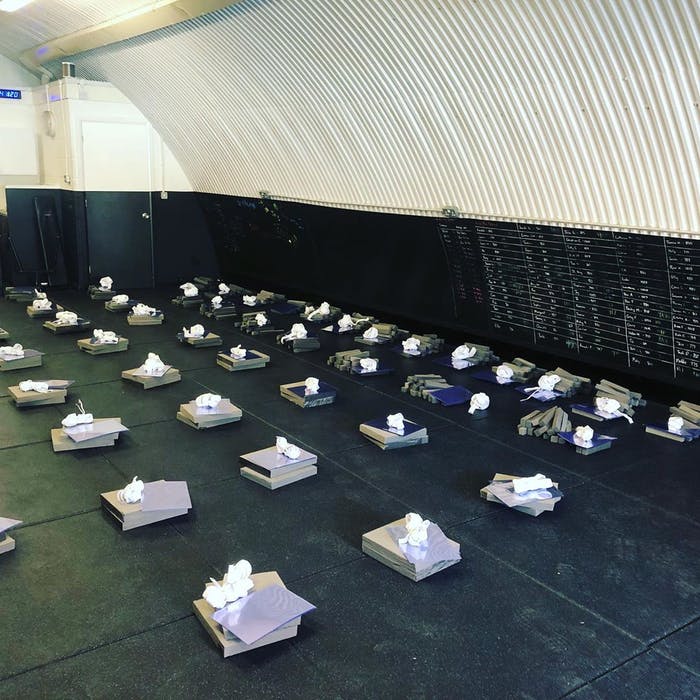 Whether you stick to keeping your customers engaged through online classes or offer creative ways to connect outside of a workout, what matters most is keeping your community intact.
Do you have a fun story or creative way you connected with your customers during the lockdown? Share it with us at stories@goteamup.com and we will add it to the list.
Open Comment Form