This article is now out of date but we're leaving it here for reference. Don't miss our new guide to re-opening.
Whatever you decide for you business at this time, there are five golden rules to keep in mind when communicating with customers. Best practices for communications are to:
Keep it short
Stick to the facts.
Be as clear as possible.
Communicate in a calm manner.
Make a decision quickly, and communicate how you will make updates as guidelines change
In this article, we talk about what to include in messages if your business is choosing to stay open, what to include if you end up temporarily closing, and then we provide examples of good and bad communications.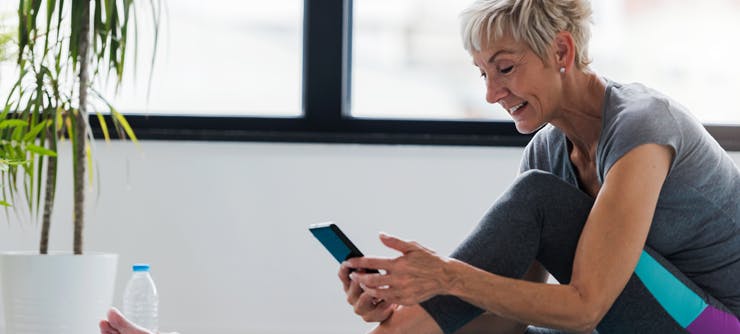 How to communicate if your business is open
It's best to refer to your local regional health authority to know how to manage your day-to-day business operations. For global information, you should refer to The World Health Organization. There are two levels of staying open, depending on your local guidelines:
The first level is that no one with symptoms, or who has come into contact with someone with Covid-19, or has traveled within the last 14 days should arrive to the business at all.
The second level is that only one person (or a small group) of people can be inside the business at any one point. I've heard of gyms only opening for one 1:1 session at a time, and leaving 30 minutes to sanitize equipment between sessions.
If you choose to stay open, your regional authorities might have specific requirements for your business. These may include regular sanitation of equipment or working out a minimum of 2 meters from one another, or closing outright.
Your staff and customers may feel strongly about your decision. Make sure to communicate the logical steps that you took to come to your decision, and give your everyone options to stay safe.
If you are closing:
If you decide or are mandated to close your gym, answer the following questions:
Who made the decision
How did they make the decision?
What will this mean for the customer?
Where can customers go to find out what the status of the gym is? Will the notice be posted on the homepage, in case they miss a future email?
Fitness business COVID-19 communications
Whether or not your business is going to stay open, make sure to be transparent, candid, and credible in your communications with customers. These are the most helpful three things to remember:
Demonstrate transparency. Who is the decision maker at your business? How do they make decisions? How can I get more information? When they make future decisions?
Communicate with candor. Don't apologise or sugar-coat anything. Don't be optimistic or fatalist in your language. Don't make "if/then" statements ("if the health authorities suggest it's safe, we'll re-open.")
Ensure that you sound credible. Cite local and regional authorities. Do not make conversation of speculate about the science.
To help illustrate these points, here are some good and poor example of communications from fitness studios we've seen:
Examples of good communications
These two emails from a studio owner are clear. They tell the receiver what to expect and what to do:
Example of a good communication 1
At [redacted], the health and safety of all guests and team members is paramount. We are reaching out to share some important information and recommended steps you can take amid concerns around coronavirus (COVID-19). First and foremost, all [redacted] staff have an aggressive program of keeping the studios clean and your health top of mind. We are redoubling our efforts to maintain our standards, for the safety of everyone. Please note that out of an abundance of caution, we will be pausing the use of peppermint massages at the end of class.
We are closely monitoring updates from the World Health Organization and the Public Health Agency of Canada. We will continue to seek guidance from these agencies and maintain an open communication channel with all of our studio staff in order to make sure the latest updates get distributed quickly. As of March 9th, The Public Health Agency of Canada (PHAC) has assessed the public health risk associated with COVID-19 as low for Canada. Public health risk is continually reassessed as new information becomes available.At the same time, there are some things you, as guests, can do to help within our community:
• Most importantly, listen to your body. Don't work out when you have a fever, are coughing, sneezing or experience shortness of breath.
• Thoroughly wipe down your [redacted] and/ or treadmill with the disinfectant wipes provided after each use.
• Wash your hands before and after class and do not touch your face.
• If you have come into contact with someone who has recently travelled through Mainland China, Hong Kong, South Korea, Italy, Iran, Singapore or Japan, regardless of exhibiting symptoms or not, please wait a minimum of 14 days before attending class to monitor your health.
• Remain abreast of announcements and guidance from your local public health authorities.
While our late cancellation policy will remain in effect, we will be relaxing these policies for concerns relating to Covid19. If you need to cancel class because you may be unwell, please contact us by phone or email. Please note for any late cancellation requests granted we kindly ask that you refrain from attending class for 14 days following, in line with PHAC's suggested incubation time. If you have any questions, or concerns, please talk to the staff in your studio, or reply back to this email.
Warmly,
[redacted]
Example of a good communication 2
A few days later, the same studio sent this:
Due to the ongoing developments of the Coronavirus, we have made the extremely difficult decision to voluntarily close all studios, effective March 17, until further notice.
Throughout this situation, we have been diligently adhering to the advice of federal and provincial health agencies. Yesterday, Quebec requested closure of public places to help reduce transmission of the virus. It is likely Ontario and BC will follow suit in the coming days. We tried to stay open as long as we could to offer our staff and our guests a place to maintain a sense of normalcy and stay strong together. However, we have concluded that now is the right time to close our doors.
If you are booked for an upcoming class, your credit will be returned to your account for future use. All monthly memberships and winter packages will be frozen for the duration of the closure, and class package expiration dates will be extended at your request. For any questions, please don't hesitate to reach out. We will continue to monitor the situation daily and provide details via the COVID-19 page on our website. In the meantime, stay safe out there and take care of one another. We will miss you and look forward to seeing you on the [redacted] again soon,
[redacted]
Examples of poor communication
Example of poor communication 1
This email is too long, repeats itself, and buries the important information at the end.
Hello ____,
In light of the extraordinary events of the last 24 hours we wanted to provide and update and reach out to each and every one of our members regarding the COVID-19 virus and its impact on [redacted] leagues, tournaments and events.
As you are undoubtedly aware, the last 24 hours has seen the postponement of all major professional sports leagues including the NBA, NHL, MLB, MLS, and the ATP Tour amongst others. We have also heard that Tom Hanks and his wife have contracted the COVID-19 virus and most recently it was announced that our Prime Minister is in self-isolation as his wife has contracted the virus. With all these high-profile news stories, there is a natural inclination to be concerned for our own well-being and that of others.
We share in your concerns and we were all taken aback from the events of the past 24 hours. However, we also need to consider context when we make decisions relevant to [redacted]. Professional sports teams travel across the country and play in front of tens of thousands of fans, who in turn may have travelled from all manner of places. Their events bring thousands upon thousands of people interacting together in confined indoor spaces. The decision for these organizations to suspend play was the correct and judicious choice given many of the teams play in areas that have declared public health emergencies or in states in which large public gatherings have been suspended temporarily. These players interact with fans, media, sponsors, team personnel & various other service personal related to their jobs. These are unique organizations that have a Pan-American, if not global reach.
We share in your concerns about the COVID-19 virus and we are diligently following the advice of the Canadian Public Health Agency (CPHA) and the BC Center for Disease Control (BCCDC) as to measures that we can take, and advise our members, volunteers and staff to take to minimize the risk to all of our [redacted] family. These agencies are the best source of accurate and credible information and have publicly declared the risk to the general population of British Columbia is low, notwithstanding the recent events of the last 24 hours on the North American stage. Both agencies recommend that the best preventative measure at this time is to wash your hands thoroughly and frequently and refrain from touching your face and avoid non-essential social contact with anyone that you suspect may have contracted the virus. They have not issued any public health warnings or quarantines for the general public at large, nor have they determined that people should stop their normal routines including; attending work, grocery shopping, and participating in recreational activities. We have directed our staff and volunteers, as per the two agencies listed above, to remain at home if they are not feeling well or suspect that they may have been in contact with someone who has contracted the virus. We ask that each of you take the same precautionary measures.
Finally, we are working with our venue partners to ensure the continued health and safety of those of us using their facilities. These measures include enhanced/increased cleaning schedules, the use of more abrasive germ-eliminating products, and additional hand-sanitizing stations being provided. We would like to also remind everyone to frequently wash your hands with soap, cover your mouth and nose with your arm when sneezing/coughing, and to not share water bottles.
With precautionary measures in place, all [redacted] activities will go on as scheduled, and all [redacted] Policies will remain in effect including the default and refund policy. As a precaution, effective immediately following your games tonight and going forward, we will be advising all members to refrain from the usual post game handshakes. We will be reviewing this evolving situation daily and provide updates as they happen.
If you would like additional credible information on COVID-19 and its impact on Canada we recommend the following sources:
Canadian Public Health Agency (https://www.canada.ca/en/public-health/services/diseases/coronavirus-disease-covid-19.html)
BC Center for Disease Control (http://www.bccdc.ca/health-info/diseases-conditions/coronavirus-(novel))
Yours in Sport,
[redacted]
Example of poor communication 2
This email is from a gym I regularly attend. It made me more nervous to go to the gym, because it seemed hastily written:
To all our valued Members: Covid-19 Safety Measures
With the recent news of the spread of Covid-19 we wanted to assure you that we are cleaning and sanitizing the gym and equipment from top to bottom on a daily basis. Please adhere to proper hand washing before starting a workout. In addition, we have bottles of sanitizer located throughout the gym, these contain medical grade sanitizer please ensure that after using equipment you wipe it down. We have ordered a hand sanitizer stand for the front of gym and hope to have it in place this week. If you feel sick or have a cold or flu please stay home.
Thank you.
Example of poor communication 3
This email is from a sauna that has decided to stay open. It is not transparent, and is worryingly illogical: there is no way to "parallel the same hospital grade sterilization protocol" in a sauna.
With much consideration we have decided to remain open during these concerning times with restricted hours to ensure proper sanitization of the facility.
Our practice closely parallels the same hospital grade sterilization protocols, not only when cleaning our sauna and steam rooms but as well between our staff and clientele. The health and safety of our clients and staff are our upmost priority, we are committed to educating and updating our clientele on our regular practices that continue to keep our team and clients safe.
We kindly ask that clients and staff members showing any symptoms of illness, kindly reframe from entering our facility. To show you our appreciation, you will be able to cancel your treatment on short notice without a penalty. We will also be providing detox water and immune boosting tea at your convenience during this time.
Hours of operation starting March 23, 2020 will be as follows:
Monday, Wednesdays, Thursday and Fridays 4:00pm till 9:00pmSaturday and Sundays* 10:00am till 9:00pm*
We appreciate everyone's involvement with keeping our facility virus free, and [redacted]'s heart goes out to those already effected.
Warmest Regards,
If you need help communicating with your customers, let us know and we'll provide more example templates for you.
Open Comment Form