It goes without saying that the pandemic has presented numerous business challenges for gym and studio owners. From lockdowns and stay at home mandates to the constant adjustment of rules and regulations to adapting online, managing these changes has left little time for growth.
However, as we move quickly into a new year, 2022 presents an opportunity for fitness business owners to prioritise taking their business to the next level starting with overcoming the challenges that have been holding them back.
Nicky Sehgal, the owner of the Fitness Business Development Academy, shared some of the main challenges fitness businesses are currently experiencing both as they try to grow and as they navigate the consequences of the pandemic.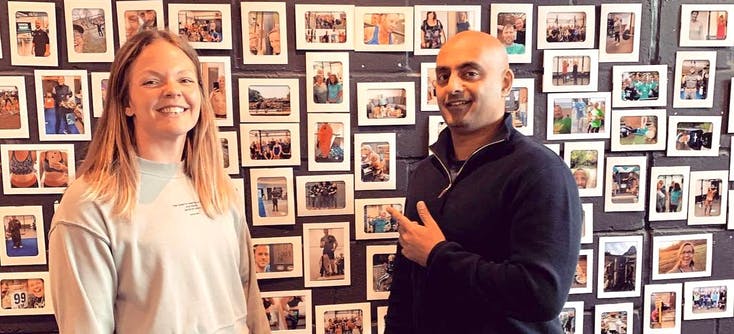 Photo Credit: Nicky Sehgal and Maxine Hayes
Understanding where your business is at and what's holding you back
One of the most common challenges we see fitness business owners struggle with is staying in their lane and understanding what work they should be focusing on at the stage of business they are at. To put this into context imagine coaching the "clean & press" to two different clients, one being a beginner and one being an Olympic athlete. You would need two different strategies and progressions as they are at totally different stages in the lifting experience. It's the same with business development. There are three main areas of fitness business development:
Stage 1 – £0-£8K per month
Stage 2 - £8-£30K per month
Stage 3 - £30K+ per month
As a business owner, you will need to learn, execute and master how to work with different skills, systems, and people at the three stages of fitness business growth. If your business is stuck, chances are you are using strategies and tactics that are not coherent with the stage of business you are currently at. This can be hugely frustrating and robs you of your fitness business mojo! Once you understand what stage of the business life cycle you are at this and realign your projects to fit, your business will start to grow again.
Delegating everyday tasks and admin
The difference between stage 1 (0-8K per month) and stage 2 (8-30K per month) is systems and people. Growing your fitness business to a new level is like taking a sports team from the amateur to professional leagues. Each level of business growth leads to a different ceiling of complexity or what's called growing pains. Systems that worked in the past will not work. Your way of working and thinking will need to be upgraded. The people in your team will need upgrading or sometimes replacing. Your technology systems will need to be updated or used in a different way. Managing clients' workouts, payments, attendance and staff schedules need to become highly automated if you are to grow from stage 1 to stage 2 and 3.
Pricing for quick sales
Growing a business on revenue is not the same as growing your business on profits! It's critical to monitor and manage your pricing and profit margins at every stage. You don't want to double the size of your business only to have the same level of profits! This is a problem we see more than you can imagine but one that can be corrected if you have the right tools such as our pricing for profits margin calculator.
Growing your team and staff
Dealing with staff issues can be a drain. Growing a highly efficient and motivated team is not an easy thing to do. You continually need to work on this. Growing your team isn't a one-time thing. When we see businesses have continuous staffing headaches it always comes down to the owner not having a plan to develop them or what we call having a staff life cycle. Solve this problem and 90% of your headaches go away! It's that important.
When was the last time you had a meeting with each of your staff members to discuss how their life goals are aligned with those of your business? Do they understand where you are trying to take the business? Do you have a development program in place for them that includes different pay compensation at different levels? These are all questions that need to be answered in growing a fitness business.
Keep reading and find out how business coaches can help your growing fitness business
Isolation in the industry
Business is a team sport; you can't take on the competition in the industry or play this game on your own. As you grow and face new growing pains you can feel very isolated. You can try to talk to friends and family but no one truly will understand what it takes and what you need to do more than people who have already walked in your shoes or are on the same path. Just as you will need to coach and develop your team you should also work with a coach to help develop yourself. Business coaching should not be optional, it should be a built-in investment and part of your business at all stages.
Working within groups of like-minded business owners helps massively reduce stress, anxiety and any feelings of loneliness. Managing yourself before your business is also key to avoiding being sucked into what we call the business black hole. It's a mindset shift that when done right gives you the greatest balance between running your business and managing your life.
Maintaining a rapport with your clients
When you start out, it feels as if you have all the time in the world to spend with your clients, but as you grow that individual time spreads a bit thinner. Even if your clients don't feel as if they have less time with you, you can start to feel that way and it becomes an extra burden on top of your management stresses. Without the proper tools, systems and automations to manage the big things, you won't have time to build as strong of relationships with your clients, much less get to know new ones.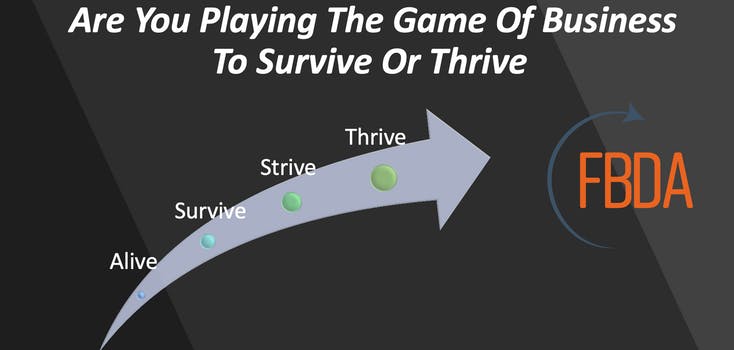 Easy to implement solutions with powerful long-term results
While these challenges may seem difficult to overcome now, don't worry. We will be covering the solutions on how to overcome each of these roadblocks in our coaching session and discuss why businesses run into them in the first place. To help you get started on solving these challenges, here are some solutions you can start putting into place now.
Choose software that grows with you
Don't forget that your software is designed to grow with you at every stage of your business. Your tools and features include sets of marketing and growth tools that allow you to expand your reach, improve your customer experience to boost retention, and communicate with clients. You don't have to take it on alone.
Assign admin tasks for your staff
Giving your staff certain permissions to complete admin tasks helps to take some of the load from your shoulders. Handing over the reins to administrative items such as attendance records, customer check-ins, managing reports and so on leaves one thing off your plate but also teaches your staff how to be better in business as well. Your time is saved and their knowledge of the ins and outs of your business and what will make it succeed is enhanced. We call that a win-win. You just have to have the right people on your team that you trust to handle that responsibility. And with that being said...
Find out how to hire the right people for your team
Hire the right trainers
Just because someone has the right qualifications on paper doesn't mean they're automatically going to be the right fit for your business. Ensuring you hire team members who share your values and understand the goals you have set out for your business is arguably more important than hiring someone with the most qualifications. Qualifications can be studied for and earned along the way, but you can't train someone to have the same ethos as you.
Consider new revenue streams that boost retention
Although online classes and on-demand content started out as a way to stay open virtually, they have since evolved into their own parts of the business. Many gym and studio owners have adopted digital services as a way to add more value to their customers and open new revenue streams to grow their business when they can't take on more in-person business.
We have seen personal trainers offer in-person one on one training and online group training. We've seen membership plans with hybrid services rise. And we've seen business owners expand their reach in areas where they weren't previously accessible. If you're looking to explore new business opportunities to grow your numbers and reach, exploring online avenues is a great place to start.
Join a business community
There are dozens of communities and groups on social media, especially on Facebook, where business owners can network and collaborate together. Get involved with groups and join the conversation. There will be people there who are in a similar position to you and of course, people who are further down the road on their business journey. These groups and forums are the perfect platforms for you to field questions and to find advice from those who have had similar experiences addressing the types of problems and challenges you face at each stage of your business's progression.
Work with a business coach
When you're facing challenges that others have faced before you, it's valuable to get their perspective on what worked well and see what they recommend. Business coaches are a great resource to fitness business owners and they can look at your business through objective eyes. They've been where you've been. They know what it takes to build the next level on top of the foundations you've set, and they'll help you to develop your own business skillset so you can keep progressing.
Automate communication and focus on client engagement
Marketing integrations and automations can help you communicate with your clients without having to contact each one individually. For example, automated milestone emails are a great way to celebrate individual customers for their progress. When they've completed a certain amount of classes or reached their anniversary of attending your business, you can set up an email to be automatically sent to them to say congratulations and words of encouragement.
This doesn't make it any less personal, only that it can help you save time and still show your customer you care. This structure and style can be used across several customer experience processes and means that when it comes to face to face time you are able to put that much more into your relationship without having to worry about what's going on in the backend.
And before you go, don't forget
Stay in your lane, play the game of business at the stage you are at!
You can't do it all! You need systems and you need people.
It's not what you charge! It's what profit margins you can make and keep!
Train your team so they can leave, but treat them well so they want to stay.
Business ownership can be a lonely place. Only other owners in your field will truly understand you and your struggles, surround yourself with these people as part of your working practice.
Join our free coaching session on overcoming foundational blockers in your business post-Covid
You're not alone in experiencing the challenges and roadblocks above. They are common and more often than not most business owners will experience at least one or two of them while trying to grow their business.
Get more tips and advice from industry experts with one of these informative podcasts from fitness professionals who have faced and tackled the same challenges as many fitness business owners do.
Open Comment Form