Carl Saville is both the successful owner of CrossFit Colchester and the creator of some of the most popular competitions in the UK. As part of the build-up to Battle Of The Beasts 2015, Carl shares some insight into how to harness competitions to boost member engagement and help your athletes compete at the highest level.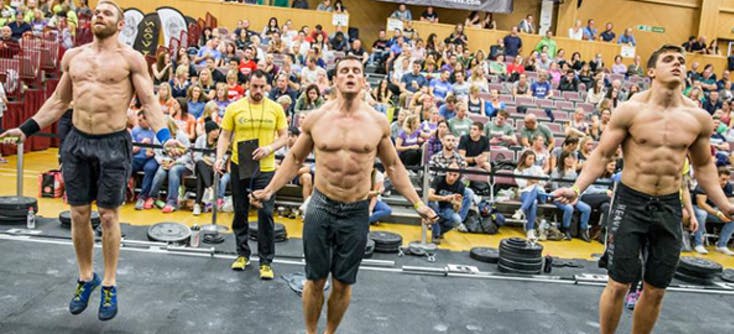 These tips are focused on CrossFit performance, but will also apply to any performance-based fitness business.
1. Pair Up
Match your athletes into pairs of similar abilities. They will help push each other and achieve new limits, the body is an incredible thing so we always recommend going that one rep further to see what you can really achieve.
We've seen it hundreds of times before, a member who has great potential but hasn't had a reason to unlock it yet.
2. Working your weaknesses
Taking part in any competition is great fun and the perfect way to test performance outside of the box and against others. How high can you climb on the leaderboard — could your affiliate gain a reputation for outstanding success?
To maximize the chances for your team to achieve the highest position possible, you need to make sure their weaknesses have been worked on regularly within your training program. Focusing on the areas that need the most improvement will help raise your average performance — it is always a shame to see so much hard work go to waste when one performance area lets the rest down.
3. Sleep & rest
One of the most overlooked factors in performance and recovery is getting the right amount of sleep. If anyone suffers from regular unbroken sleep then this needs to be addressed above everything else, the negative impact on the human body is catastrophic over long periods of time and this stress won't help the body or mind perform to its best.
Make sure your team take rest days too, we're not all as gifted as Rich Froning and therefore planned rest days are vital to help our bodies repair.
4. Nutrition & supplements
A healthy nutrition program is key, we see it in the box all the time when athletes tweak their diets and then rocket up the leaderboard even though their training has remained the same. Seek out specialist advice for your athletes — you could even offer it as an additional service or workshop. It changes people's lives as well as their performance.
In the build-up to competition never change supplements and it's especially important to stick to what you know on the day of competing. You never know how a new product will make you feel or how our body will react to it.
5. Getting your mind right
One of the things I always say to athletes is as follows:
The mind can be both a powerful & negative tool and it's a simple decision as to which way to look at it. When in the middle of any competition workout or any time you are asking 100% from your body, you WILL hear that voice telling you to stop, you can't do anymore, this is too hard, maybe I'm not cut out for this. This is the time to use your mind to its full potential and train yourself to think: You're strong, you feel great, this is easy! It's so simple to say but crazy hard to do. If you learn to embrace the pain then you'll achieve things you never thought were possible.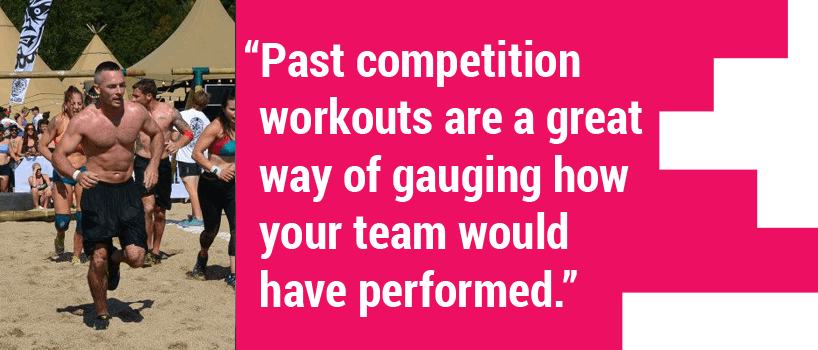 6. Do past workouts
Running past competition workouts is a great way of gauging how your team would have performed in previous years and also to highlight any areas you may need to work on.
As CrossFit competitions publish the results, it's really easy to compare individual and team performance.
7. Enjoy the challenge!
One of the most important things to remind your team of is we are doing this because we enjoy it. Most of the top CrossFit athletes in the world have said at one time or another that when they relaxed and focused on enjoying what they were doing, it actually helped them perform better and go that step further.
Competition preparation is such an amazing way to activate your community. It boosts engagement, attendance, and athletes will share their progress, meaning you are spreading the word about your box in the local area. The events are great ways to bring the whole box together — especially where people will often not see each other due to different WOD times and personal schedules.
The best advice we could give to anyone taking on this year's Battle of the Beasts competition is to round up as many members at your box as possible and do the qualifiers all together, both Scaled & RX'd side by side supporting each other to achieve the maximum performance.
Good luck from Carl & Team!
To learn more about our TeamUp software for your CrossFit box, sign up for a free 30-day trial.
Open Comment Form