You've got the space. The equipment. The education. The only thing left is to get customers through the door.
Opening a fitness studio takes planning, collaboration, and, dare we say, a little bit of extroversion. In fitness especially, it's important to know your customers; you're inviting strangers to spend hours in your space. To run a successful, sustainable business, you want to know how to attract customers, help them feel welcome, and keep them as long term members.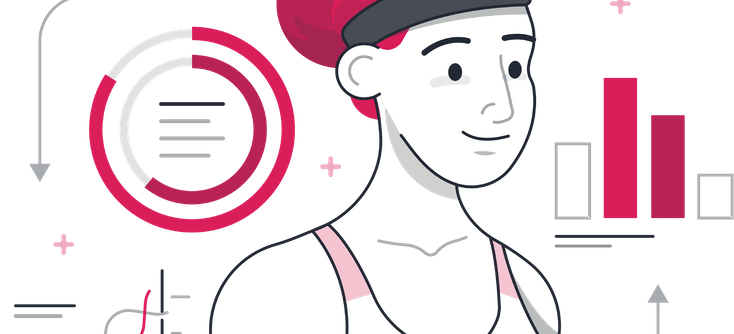 Fitness participation levels are increasing steadily around the world. In the UK, 10 million people — that's one in seven — belong to a studio or gym. This almost five-billion-dollar market is keeping people moving, healthy, and happy. But with many options to choose from, why do some people choose certain types of fitness over others? And, what exactly makes them choose on place over another?
The fitness industry research that matters
These are the questions that drove TeamUp to survey and interview customers of four successful businesses. We partnered with a Pilates studio, a CrossFit box, a Pole Fitness studio, and an outdoor bootcamp to bring our customers — and everyone else in the industry — brand new qualitative data on what fitness customers are thinking at each stage of their fitness journey.
When you're running a busy business, it's extra helpful to have data on hand to turn to when you need to make decisions. This is what the Fitness Journey Project is all about. When you have your best customers in your studio (or gym, or box), your business feels successful. It grows steadily, and it's got a great culture — a community — where everyone feels like they belong. When your business is doing well, you can step away from being the administrative hub of the business. You can hire more easily, and get away more often. And, some customers you absolutely don't want. Like, customers who don't pay on time, who waste your time, or who even (gasp) badmouth your business to others.
When we started the Fitness Journey Project, we promised:
A fitness journey summary, drawn out so you can see exactly what people might be thinking, feeling and doing at each stage of the fitness journey
Quantitative results for how exactly customers find their way to each stage of the fitness journey
Quotes and context for what exactly the numbers are saying
Marketing ideas and growth strategies for each company based on the results
You'll find that and more on the Fitness Journey project. Without further ado, we welcome you to check it out!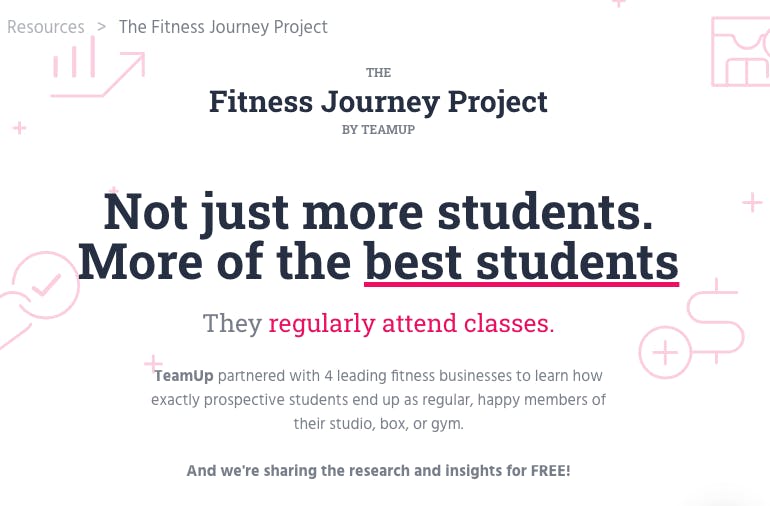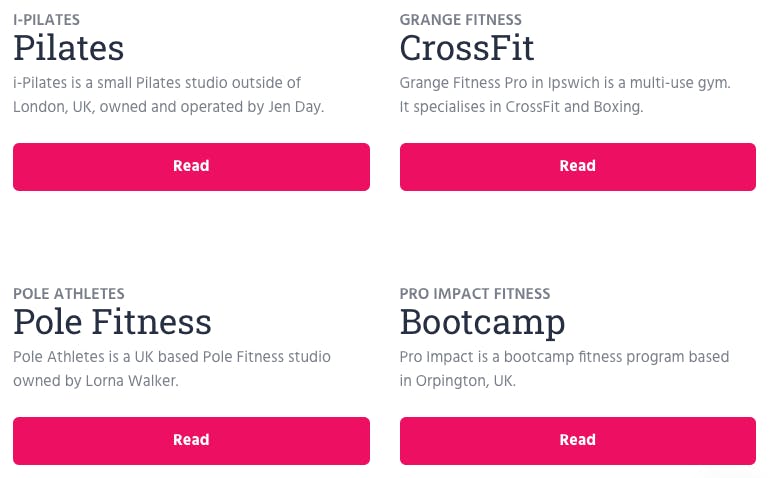 See you there!
Open Comment Form