Ad copy, aka advertising copy, typically refers to the text used in advertising mediums such as print ads, social media, TV ads, and more. While ad copy can be written for any number of purposes, usually it is used to capture attention and convert readers into paying customers.
As monetary incentive is directly involved with ad copies, they're considered one of the most critical tools in the advertising world. Therefore, human psychology and visual traits are often used to create compelling ad copies that convert and build emotional connections.
Ad copies for yoga classes are often created to compel readers to realize what they are missing and to find their solution in the form of your studio.
In this article, we'll discuss the reasons why ad copy matters and how to write the most effective copy. We'll also give you a few examples of successful ad copies that you can use to inspire your next campaign.
Why does yoga ad copy matter?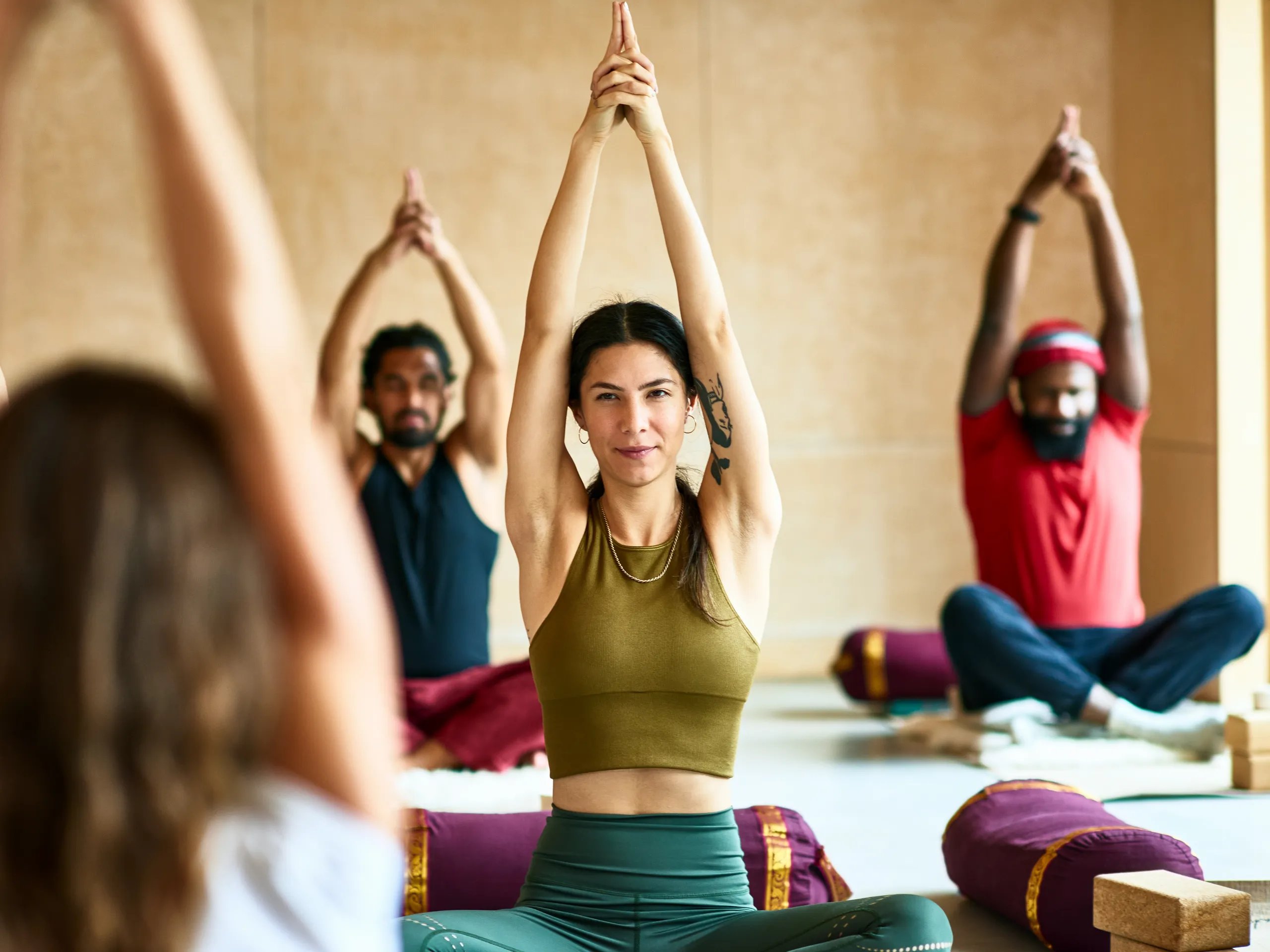 You shouldn't need more reasons to write compelling ad copy than knowing that it makes money for your yoga studio. However, let's discuss how it does exactly that.
Grabs the attention of the reader
A catchy headline, an engaging intro, a well-written body, and everything in between is designed to grab the reader's attention and guide them through the rest, ultimately landing on the call to action (CTA). Efficient copywriters use power words, questions, emotions, and other elements to make the copy stand out.
Communicates value proposition
In an effective ad copy, more than the features, the benefits of subscribing to your yoga business are showcased to your target audience. Your value propositions (unique benefits) are highlighted in the ads to communicate the effectiveness of your services.
For example, a feature of your yoga studio may be the heated floors, but the benefit associated with it would be comfortable and safe yoga classes. Another feature could be certified trainers, but the benefits to focus on would be effective and enjoyable yoga classes.
Builds long-lasting connections
Good ad copy is like skilled yoga instructors who not only focus on the technical aspects but also delve into the depths of the emotional and spiritual aspects of the poses to build an impactful connection with the students.
Similarly, ad copies for yoga classes emphasize the physical, emotional, and spiritual aspects of practicing yoga with the unique benefits derived from your studio to build a long-lasting connection with prospects and clients. Therefore, in addition to acting as a trustable resource, compelling ad copy can increase client retention.
Establishes brand identity
How a brand is perceived in the market contributes to the overall success of a yoga studio. Your fitness company advertising agency should be able to help you with that.
While being inclusive, respectful, and non-tolerant towards sexual harassment can bring you better leads, being overtly aggressive and condescending toward your audience can make you lose potential business.
Good ad copy establishes your brand image through:
Tone of voice. Depending on your target audience, use your ad copy to set the tone of voice for your yoga studio.
Communication of mission and visions.
Visual identity. Using consistent colors, typography, and imagery can reinforce the visual identity of your brand.
Yoga studio story. Your ad copy should be capable of communicating your struggle with yoga and the success of your brand. A compelling story can establish an emotional connection with your customers.
Good advertising copy drives sales
By combining all the points mentioned above, good advertisement copy drives sales to your yoga studios. Compelling copy determines whether a customer buys from you or moves to a competitor.
How to Write Catchy Yoga Studio Ads?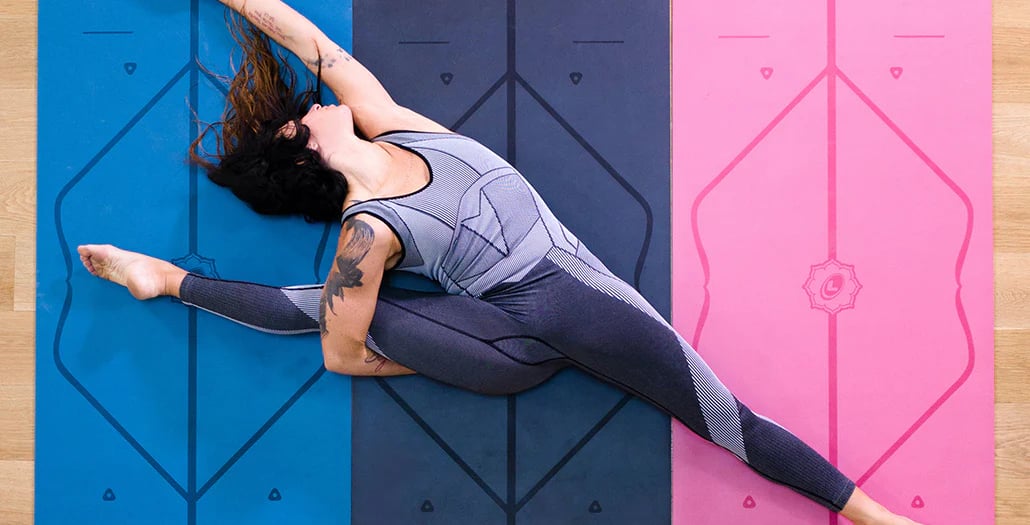 It takes years to master the art of copywriting. However, that shouldn't keep you from creating your first ad copy and testing it. As digital mediums are more streamlined now, you can easily update your copy when needed.
Embrace your unique property
Despite their variability in action and structure, hooks in the ad copy strive to grab attention and deliver the rest. As a yoga studio, you can embrace a "problem-solving hook", "curiosity hook", or an "urgency hook". The objective of such hooks is to deliver your unique value proposition (USP) to the audience. A few examples may include:
Feeling overwhelmed by work and life? Our yoga studio offers a unique Hatha Yoga routine designed to reduce stress and promote work-life balance. (Problem-solving hook)
What if we told you that regular yoga practice could transform your life in more ways than you ever imagined? Our yoga studio strives to offer a variety of physical and virtual classes designed to strengthen your body, a sauna to calm your mind, and Pilates to uplift your spirit. (Curiosity hook)
Looking to start your yoga journey or take your practice to the next level? Don't miss our limited-time offer! For the next 48 hours, we're offering 20% off your personal trainer. (Urgency hook)
Know your audience
Writing good ad copy often comes down to knowing your audience. Blindly following the basic copywriting techniques mentioned here without knowing your target isn't going to be effective. Make sure you understand your audience's needs and can solve their issues with your services.
Moreover, remind them of their issues through your ad copy. Highlight their pain points to let them know they can trust you to understand and solve their problems. For example, common yoga audience pain points include high stress levels and difficulty sleeping. Use them as leverage to build your ad copy around. You can research audience interests through social media, search engines, and surveys.
Highlight the benefits
Features sound good on paper, but when you're going for the sale, it's the benefits that take the cake. As discussed before, don't only list the features of your yoga studio like a variety of classes, experienced teachers, or convenient schedule and expect your audience to understand the benefits. Dive deep into each feature and discuss the problem-solving capabilities they have.
For example, the availability of a variety of classes means that a student can switch between routines to stay interested and energetic. On the other hand, convenient schedules could encourage busy students to practice on the weekends.
Follow the Headline-Description-CTA format
Consider the headline-description-CTA as the skeleton of your ad copy and build on that. If your headline is descriptive enough, you can skip the description part for shorter copies. But never disregard the importance of a strong CTA, otherwise, your clients will do exactly what they're being told—nothing.
Keep the CTA clear and compelling
Ensure you aren't overcomplicating the CTA. Use smaller sentences and easier words. A few CTA examples you can use are:
Act now
Join today
Claim your spot
Start your journey
Get started
Reserve your spot
Take the first step
Unlock your potential
Seize the opportunity
Transform your life
Study the impact of absence
Imagine living without your services. As a yoga studio, put your feet in your audience's shoes and analyze what impact they may face due to the absence of your services. Consider what they would be missing out on, what their struggle would be, and put that tactically into your ad copy.
5 Best Ads Samples for Yoga Classes
1. Sample #1
Details:
Targeted to women over the age of 45 with menopause issues.
Light yoga postures
Focus on relaxation
Headline: Discover a New Level of Tranquility
"Are you looking for a way to find peace during menopause? Our gentle online yoga classes, designed specifically for women over 45, offer the perfect solution. With light yoga postures, you can release stress and improve flexibility while experiencing a deeper sense of relaxation. And for a limited time, enjoy 30% off your first class! Join us now and discover a new level of tranquility."
2. Sample #2
Details:
Athletes in their prime
Flexibility and strength yoga practices
Free workshop offer
Headline: Elevate Your Athletic Performance with Yoga
"Are you an athlete in your prime, looking to improve your flexibility and strength? Yoga may be the solution you've been searching for. Our yoga classes are tailored to meet the needs of athletes and help them reach their full potential. Join us for a free workshop to learn more about how yoga can elevate your athletic performance. Experience the physical and mental benefits of yoga and see the difference it can make in your training. Sign up now and take your game to the next level!"
3. Sample #3
Details:
Working individual with stress and sleeplessness issues
Relaxing yoga
Limited time discount
Headline: Reduce Stress and Improve Sleep with Yoga
"Do you struggle with stress and sleeplessness? Our yoga classes are the perfect solution to help relax your body and mind. You can release tension and improve your sleep quality with our carefully planned yoga routines. Plus, for a limited time, enjoy a 20% discount on your first yoga class! Join us now and experience the calming benefits of yoga. You'll leave feeling refreshed and ready to tackle anything life throws your way."
4. Sample #4
Details:
Recovering athlete
Focused on the healing aspects of yoga
Yoga used as a relaxation and recovery method
Headline: Find Your Way Back to Peak Performance with Yoga
"Whether you're recovering from an injury or just looking to improve your overall well-being, our yoga classes offer the perfect solution. As an athlete, your body and mind need to be in top shape to perform at your best. Our classes are designed to help you find your way back to peak performance by focusing on deep healing aspects of yoga. Join us now to experience the restorative benefits of yoga and get back in the game stronger than ever."
5. Sample #5
Details:
Prenatal couple focused on couple's yoga sessions
Focus on the health of the baby and the couple
Headline: Bond with Your Partner and Baby through Prenatal Yoga
"Are you and your partner looking for a way to relax and bond during your pregnancy? Our prenatal yoga community classes offer the perfect opportunity to do just that. With a focus on the health of both you and your baby, our classes are designed to relieve stress and improve overall well-being. Experience the benefits of yoga together and strengthen your bond as a couple. Join us now and create a positive environment for your baby's development."
The bottom line
A yoga ad copy is the spearhead of your sales strategy. Hopefully, you've understood why advertising copy matters and how to create compelling copy for your yoga class.
Good ad copy grabs attention and drives sales. The essential things to remember when creating your ad copy are to highlight the benefits, generate great headlines, and embrace your USP.
Open Comment Form