How can our APIs help you design a custom solution for your business?
With the APIs, you'll be able to build sophisticated automations and create personalized websites, apps, and portals that make the most of TeamUp's powerful functionality.
Supercharge your project with TeamUp's APIs
Everything you need to take your project to the next level.
Technical benefits
Our full-featured APIs allow you to interact with TeamUp as a customer or as a staff member at a business so that you can build functional applications and integrations. You'll be able to bridge your tools and systems and create solutions for specific use cases, both on the business and customer sides.
Ease of use
We provide full documentation for our APIs and instant access to the credentials you'll need to start building your project.
Convenience
Within the TeamUp Business Dashboard we offer various Activity Feeds that list recent actions and updates, such as which customers registered for a class and which memberships were purchased. The feed displays which API Application performed these actions if they were done via the API, making it easy to check at glance if everything is working correctly.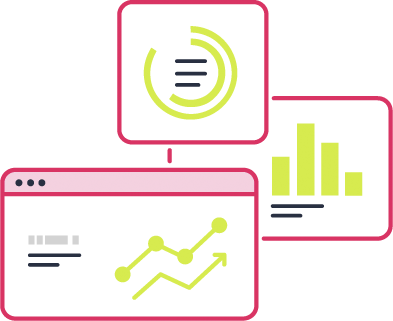 Unify your business data
With the APIs, you'll be able to extract all the data you need from TeamUp and consolidate it with your other data sources, allowing you to carry out an in-depth analysis of your business's performance.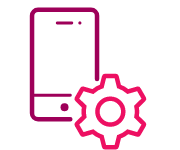 Authentication solutions
Leverage TeamUp's business and customer authentication systems to create secure access to your business's protected resources and applications.
Create applications and integrations
powered by TeamUp

If you'd like to customize how you interact with TeamUp or integrate some aspect of TeamUp with another application, the APIs will be your primary tools for accessing the data.
Our full-featured APIs interact with your TeamUp business and customer accounts, allowing you to build robust integrations and custom websites and applications.
Exceed your clients' expectations.
A system that just fits
Having one place to manage your memberships, payment methods, form and waiver collection, and client details will add value to both your and your clients' experience. Clients will love how quickly it is to go from registration to confirmation, and you can enjoy the benefits of a system that works for you in all aspects of your business.
Website sign-up
Clients can sign up and manage their accounts from your site or the member app
Venues and rooms
Allocate specific rooms in a venue to your appointments
Instructor availability
Set and manage instructor availability to schedule appointments
Online register
Mark off attended or no-show on any device
Appointment management
Reminders, pre or post-class notifications for clients and coaches
Plays nicely with others
Host class and appointment booking side by side
Pre-registration
Set client forms of waivers per membership prior to appointment day
Payments
Take payments for appointments on their own or via memberships
Memberships
Include appointments in your membership plans
Simplicity
Keep all your content and classes in one place
Client relationship management
Find your clients' appointments in their profiles
Activity Feed
See when and what your clients are booking
Mobile app
Native App for iOS and Android included
Reports
Track your most popular appointment types and coaches
Everything included
All features included on every plan
All-in-one
Offer in-person and online appointments
Automations
Automate all communications - just turn up and coach
Waiting Lists
Manage popular time slots automatically, messaging via mobile app or email
Marketing
Promote one on one sessions directly on social media with discount codes
Customer referral program
Clients refer new clients to your business
Frequently Asked Questions
Here are some common questions about TeamUp's APIs.
What is an API?
An API (Application Programming Interface) is a software-to-software interface that enables different applications to talk to each other and exchange data. Our APIs interact with your TeamUp business and customer accounts. They can power custom websites or apps for your business or build automations for your business.
How much do TeamUp's APIs cost?
There's no additional cost for using our APIs; all you need is a TeamUp account.
Do I need technical skills to use the API?
Yes, you'll need to have coding knowledge or work with a developer that has API development skills.
How many APIs does TeamUp offer?
We have two APIs you can use:
The Customer API allows a user to interact with TeamUp as if they were a customer

The Business API allows a user to interact with TeamUp as if they were a staff member at a business
Where can I find your API documentation?
You can find the documentation for our Business and Customer APIs here.